By bringing together the top 80 Executives in the region, we will discuss the most pressing Technology and Leadership challenges we face in an ever-evolving corporate landscape.
Over the next two and a half days, we will nurture meaningful relationships and tackle the challenges inherent to IT in a smaller, more dynamic setting. You will learn from your peers through various workshops, panels, roundtables and presentations. Our closed-door policy fosters an environment where all discussions are confined within the Forum walls, enabling more genuine and engaged conversations.
Learn about the latest and most innovative technologies that can bridge some of your organizational gaps through qualified one-on-one engagements, scheduled strategically throughout the Forum and selected by you, based on your most pressing needs.
Build new relationships and nurture existing ones, share in your successes and commiserate in the challenges that we all face as IT Leaders.
Join us for the Midwest IT & Security Leaders Forum and leave ready to inspire action within your Organization!
Forum Agenda
Agenda may be subject to change. Check back regularly for Updates.
2:00 PM - 5:00 PM EST
FORUM REGISTRATION & APP DEMONSTRATION
Get familiar with SINC Staff and the event layout. Secure your complimentary Swag Bag and learn how to use the Onsite Application for Peer Engagement and win great prizes!
5:30 PM - 7:00 PM EST
SINC WELCOME NETWORKING RECEPTION
Engage your Peers over canapes and cocktails
7:00 PM - 9:00 PM EST
SINC NETWORKING & ENGAGEMENT DINNER
Open seating buffet meal serving 5-star food and great Peer engagement before Day 1 kick's off
7:00 AM - 7:55 AM EST
SINC IT LEADERS NETWORKING BREAKFAST
Full breakfast and lots of coffee available!
8:00 AM - 8:05 AM EST
SINC OPENING REMARKS
A Thank You from SINC – setting the tone for a great day!
8:05 AM - 8:45 AM EST
KEYNOTE PANEL - Tomorrow's CIO: Developing the Necessary Skills as our Businesses Transform
In the ever-changing landscape of business, the role of the CIO is evolving rapidly. This session will explore the shifting demands placed on CIOs as organizations undergo transformation and delves into the necessary skills and competencies that CIOs must develop to thrive in this dynamic environment. By emphasizing the importance of adaptability, innovation, strategic thinking, and change management, this session highlights the critical role of the CIO in leading technological advancements to ultimately drive business successes. With a focus on developing a comprehensive skill set, "Tomorrow's CIO" serves as a valuable resource for aspiring and current CIOs who seek to stay ahead of the curve and make a significant impact in the ever-evolving world of technology and business.
8:55 AM - 9:25 AM EST
WORKSHOP 1 - Risk Management in the Era of AI
This session provides a comprehensive exploration of the challenges and opportunities that arise with the integration of Artificial Intelligence (AI) in various industries. We'll examine the intricacies of managing risks associated with AI technologies, highlighting the potential pitfalls and benefits they bring. By examining real-world examples and case studies, we'll shed light on the complexities and ethical considerations involved in harnessing AI's power while mitigating potential risks.
8:55 AM - 9:25 AM EST
WORKSHOP 2 - Achieving Next-Gen Business Outcomes with IoT & Blockchain
Learn how to harness decentralized technologies to tranform your business. Understand how IoT & Blockchain work together to ensure security, transactional integrity, while reducing total cost of operations to near zero. During this session, you'll engage in the process of building a Decentralized Autonomous Organization- brining the pieces together to provide a foundation to understand opportunities & risks as your organization drives to Next-Gen business.
9:25 AM- 9:40 AM EST
SINC NETWORKING & REFRESHMENT BREAK
Circle back with your Peers on the content so far while grabbing a coffee and a snack
9:40 AM - 10:10 AM EST
WORKSHOP 1 - Getting Your Data Ready to Drive Business Outcomes
Every business opportunity starts with data, but not all data is ready to accelerate business outcomes. Whether you are working on mergers and acquisitions or ERP modernization, data readiness is key to success. This session will provide cross-industry perspectives for IT, data, and business leaders on how artificial intelligence plays a role in streamlining the data supply chain, strengthening data governance, and getting data directly into the hands of diverse data users to self-serve and drive the business forward.

9:40 AM - 10:10 AM EST
WORKSHOP 2 - Maturing Your Identity and Access Management Program
Weak identity and access management (IAM) practices result in considerable risk to the organization because IAM plays a role in most things in IT. Organizations typically do not have a high-level understanding of how identities and access are managed within the organization and no central ownership of IAM is a common reason why. Owners of IAM actions outside of IT may be resistant to adopting change but it's our job to convey the importance and get the buy-in needed. This session will help identify the drivers behind improving your IAM practices and develop best practice processes for each section of the identity lifecycle.
10:15 AM - 10:45 AM EST
WORKSHOP 1 - Cultivating Developer Security Adoption
Security programs have undergone major changes in recent years, to adapt to the changes that Agile development, DevOps pipelines, and faster deployments bring. New DevSecOps programs and models have resulted in a significant security ownership shift to the development teams. But in order for development teams to truly take responsibility for security, they need to embrace and adopt the new security practices. This is no easy feat! It introduces many organizational, process, and tooling challenges. In this session, we will discuss how others have successfully achieved this, and talk about tips and best practices on how you can improve the developer adoption of your security needs, as well as common pitfalls or problems to avoid.
10:15 AM - 10:45 AM EST
WORKSHOP 2 - Creating Differentiation with Integrated Experiences
Users have an on-demand mindset. Users want to be instantly connected to what they want, how, when, and where they decide. Users demand Integrated Experiences. Integrated Experiences are enabled through the confluence of information, integration, and interactions that transform engagement with customers, partners, employees. Integrated Experiences simplify your users' life, increase trust and loyalty, and grant wishes.
During this session we will explore:
What are Integrated Experiences and how do they create an advantage?
How do you get started on your journey to enabling Integrated Experiences?
How can we better understand and meet the on-demand mindset of our users?
What strategies can we employ to increase trust and loyalty among our users through Integrated Experiences?
10:50 AM - 11:20 AM EST
WORKSHOP 1 - How to Survive a Ransomware Attack and Live to Tell About It
Ransomware is no longer just a problem for businesses and industries. Many school districts are now the target of ransomware attacks. But they assume they aren't at risk and end up having to respond to a ransomware attack without proper preparation and plans in place. Get firsthand information and hear lessons learned from one district's ransomware incident this year. Be better prepare and secure your staff, hardware, data, and network.
10:50 AM - 11:20 AM EST
WORKSHOP 2 - Buying in the C-Suite
We hear a lot of thoughts about selling into a C-Suite. It's time to talk about it from the perspective of Executives within that suite and how we make buying decisions. We will discuss the various considerations and thought processes that C-Suite executives follow when buying products and services:
Requirements vs Features

Taking control of the buying schedule

Follow through and Execution

What products and services are purchased by the C-Suite and which are delegated to other teams?

Pet peeves

11:30 AM - 12:20 PM EST
ROUNDTABLE & PANEL - Driving The Business Through Technology
It is no secret that technology is changing the fabric of business operations and outcomes, and collaboration between IT and the business is more important than ever before. The conversation is no longer about how to align IT with the business, however in many cases technology is still viewed as a commodity rather than an enabler. So what can we do to successfully change this mindset both within our own organizations and across the industry as a whole? During this session, we will discuss the various challenges IT and digital leaders face when undergoing this cultural shift.
12:20 PM - 1:15 PM EST
SINC NETWORKING LUNCH
Open seating, Buffet-style lunch. Serving food for all tastes, pallets and preferences. Vegan, vegetarian, halal options available. 
1:20 PM - 2:00 PM EST
PRESENTATION - Building an Effective CIO-CTO-CISO Relationship
In 2023 SINC Forums, we've polled our CISO Community and found that CISO's are reporting in to the CTO almost 20% more frequently than in 2022. While CTO's drive innovation, innovation can only be achieved with the proper security measures in place.
By emphasizing the importance of communication, alignment, and shared vision, this session will highlight various strategies for building an effective partnership. Furthermore, It examines the benefits of this alliance, including streamlined technology adoption, enhanced cybersecurity practices, and optimized resource utilization. This session will serve as a valuable resource for organizations aiming to create a holistic technology strategy.

2:10 PM - 2:40 PM EST
WORKSHOP 1 - Boosting Productivity with Conversational AI: The Power of Chatbots
In today's fast-paced work environment, time is a valuable commodity. In last 6 months, conversational AI has exponentially grown and Generative Pre-trained Transformer(GPT) models in natural language processing(NLP) has evolved at an exponential rate and technology is becoming more easy to implement with your own organizational data. When you use your own company data with conversational AI, employees can save time on repetitive tasks like answering routine questions, creating documentation, understanding policies and SOP's, filling form, generating proposals and quotes etc. allowing them to focus on more important work.
Conversational AI-powered chatbots can now interact with your own company's data in a secure manner and still leverage full power of GPT. They can not only answer employees' questions, AI Bots can provide employees with the information they need to complete their work and even be part of process automation. Finally, conversational AI can also help improve the overall employee experience. By providing a more personalized and convenient interface, conversational AI-powered tools can help employees feel more engaged and empowered in their work. This, in turn, can lead to higher job satisfaction and improved retention rates.
2:10 PM - 2:40 PM EST
WORKSHOP 2 - Is Your Roadmap Business-Driven or Vendor Dictated?
Today, the primary CEO priority is growth, with technology as a key enabler. However, vendor policies pose major roadblocks to innovation, growth and competitive advantage by forcing you to spend limited budget, resources and time on projects that may not drive your business. ​Learn how you can take control of your IT roadmap by choosing a Business-Driven Roadmap designed around your business objectives and not the vendor's. Leverage vendor software, but do it on your terms, on your timetable and with the flexibility, funding and freedom to focus on initiatives that support growth and competitive advantage.
2:45 PM - 3:15 PM EST
WORKSHOP 1 - Multi-Cloud and Hybrid Cloud Strategies
This session offers a comprehensive exploration of the advantages, considerations, and best practices associated with adopting multi-cloud and hybrid cloud approaches for infrastructure management. We will explore the growing trend of organizations leveraging multiple cloud providers or combining public and private cloud environments to optimize their IT infrastructure and whether it makes sense for your Organization. We will also examine the benefits of distributing workloads across different clouds, such as increased flexibility, redundancy, and reduced vendor lock-in. Additionally, it delves into the intricacies of hybrid cloud deployments, which enable organizations to balance on-premises infrastructure with cloud resources for enhanced scalability and cost efficiency.
2:45 PM - 3:15 PM EST
WORKSHOP 2 - Staying Ahead of Evolving Cyber Threats: Strategies for Today's Landscape
The evolution of the cyber threat landscape can create an illusion of unpredictability. Understanding the significance of recent events gives visibility into the shifting dynamics of adversary tactics, which is critical for staying ahead of and ultimately defeating today's threats. Today's threat landscape features security concerns that must be shared across all levels of the organization. As security teams assess the evolving threat landscape, what changes are actually required, and what can be done about it?
We will discuss:
How sophisticated adversaries are exploiting stolen credentials and identities to amplify ransomware big game hunting attacks and infiltrate cloud environments

Malicious actors are intensifying attacks on critical cloud infrastructure with new, sophisticated approaches

How Organizations can implement the right combination of security tools to stop an adversary with speed

Effective security strategies help address the emerging threat landscape to look ahead to next-level threats
3:15 PM - 3:25 PM EST
SINC NETWORKING & REFRESHMENT BREAK
Circle back with your Peers on the content so far while grabbing a coffee and a snack
3:30 PM - 4:00 PM EST
WORKSHOP 1 - Driving to Better Board & Committee Reporting
Too often, board and committee presentation materials are awash with lots of good information – but are they driving the right dialog? This session will cover how to structure the materials presented
Is it informational? What is your purpose in presenting? Is there a decision to be made? Is approval required? Is a recommendation to another committee the desired outcome? How should the lines of defense be represented in and by the materials?
This session will explore the topic of driving to better board and committee reporting – in a relatively painless fashion.
3:30 PM - 4:00 PM EST
WORKSHOP 2 - Digital Transformation is Out – The Age of Disruption is In
We might not yet be done with digital transformation but we must now deal with what could be waves of disruptions (Supply chain issues, inflation, and whatever comes next). How do we prepare our teams and our Organizations to not just survive but thrive in an environment of disruption? In this interactive session, we will cover the various approaches to best build resilience and adaptability, including:
Loosely-couple everything

Simplify, standardize and then simplify some more

Build an empowered, resilient and adaptive culture

Get good at agile principles
4:05 PM - 5:05 PM EST
ROUNDTABLE & PANEL - Hiring and Retaining top IT & Security Talent
While the pool of talented IT & Cybersecurity professionals is increasing daily, there is still a shortage of professionals to go around. Meanwhile, Tech is poaching talent by offering unmatchable salaries and benefits. Yet with mass-layoffs, many are migrating back to companies in which they feel valued, often passing up higher salaries for job security. This session will dicuss how your Organization can stand out from the crowd while attract top talent while retaining it's best and brightest.
The session will cover the following topics:
How being an active CIO/CISO and Thought Leader is the best marketing for new talent
Creative ways to compete and assets that are important outside of salary
Providing upward mobility for high-performing assets while offering leadership coaching to excel in new management roles.
Creating a diverse and inclusive workforce where employees feel valued.
5:30 PM - 7:00 PM EST
SINC NETWORKING RECEPTION
Engage your Peers over canapés and cocktails
7:00 PM - 9:00 PM EST
SINC NETWORKING & ENGAGEMENT DINNER
Open seating buffet meal serving 5 star food and great Peer engagement
7:30 AM - 8:20 AM EST
SINC IT LEADERS NETWORKING BREAKFAST
Full Breakfast and lots of coffee available!
8:25 AM - 9:05 AM EST
SILOED IN CYBER PANEL - Breaking Down the Barriers to Drive Innovation Through Cybersecurity
This session presents a compelling examination of the challenges posed by a siloed approach to cybersecurity within organizations. We will examine the detrimental impact of isolated cybersecurity efforts and explore strategies to dismantle these barriers. By emphasizing the importance of collaboration, integration, and cross-functional cooperation, this session highlights how breaking down silos can foster innovation across the Business and enhance overall cybersecurity effectiveness.
9:10 AM - 9:50 AM EST
PRESENTATION - Learn Value Stream Management the Easy Way
Value Stream Management may be the next big thing but seems like a lot to swallow. Even organizations with mature Agile and DevOps processes are unsure how to capitalize on this proven method of process improvement. To front-load success and reduce risk, you'll need to see value quickly and then build on that success. Properly implemented, VSM can boost time-to-market and a company's ability to compete and win in the marketplace by maximizing ROI and unifying your organization's business and technology objectives.
In this session, you'll learn how VSM helps organizations track, analyze, and predict resourcing, reduce risk, and identifying waste to help you increase value as a product flows from "strategy to delivery" to achieve superior business outcomes:
9:50 AM - 10:00 AM EST
SINC NETWORKING & REFRESHMENT BREAK
Circle back with your Peers on the content so far while grabbing a coffee and a snack
10:05 AM - 10:35 AM EST
WORKSHOP 1 - Zero Trust for DevOps
IT organizations have two imperatives that seem to be at odds with each other: Maximize the velocity and quality of software development efforts – and – protect the firm's systems and data from an ever increasing spectrum of threats. The teams clamoring for more autonomy and access to production systems, and the teams striving to protect the firm's assets don't have be adversaries.
Through real-world examples and practical insights, this session sheds light on the ways in which Zero Trust can empower DevOps teams to streamline their workflows, enhance agility, and accelerate innovation. Attendees will gain a deeper understanding of the importance of robust security measures and self-service capabilities in modern DevOps environments, ultimately driving more efficient and secure development practices.
10:05 AM - 10:35 AM EST
WORKSHOP 2 - Third Line of Defense: Cybersecurity from the Lens of the Internal Audit Function
The ongoing battle to effectively manage cyber threats and risks is only going to get fiercer and complex. As part of its efforts to fight the cybersecurity battle, a number of organizations are acknowledging the need to build and strengthen their third line of defense i.e. an independent review of cybersecurity measures and conduct by the internal audit function. The Internal audit function plays a critical role in identifying and evaluating prospects to bolster the enterprise security posture. Concurrently, the internal audit function has a responsibility to report to the audit committee and the board on whether controls to protect and defend against cybersecurity threats are designed and operating effectively.
10:45 AM - 11:25 AM EST
PRESENTATION - Revolutionized Cybersecurity – AI/ML Based Cybersecurity Model
As cyberattacks grow in volume and complexity, artificial intelligence (AI) is helping under-resourced security operations analysts stay ahead of threats. Curating threat intelligence from millions of research papers, blogs and news stories, AI technologies like machine learning and natural language processing provide rapid insights to cut through the noise of daily alerts, drastically reducing response times.
The session covers real life practical use cases that have been deployed and wherein AI helps analysts connect the dots between threats and shape up the modern day Cybersecurity programs.
11:35 AM - 12:15 PM EST
PANEL - Navigating Your New Role: A Roadmap for Ramping Up
You've just stepped into your new IT leadership role. Your first 90 days should be focused on learning. Investing this time will help you understand the current state, appreciate the culture and inform your strategy. This session will serve as a comprehensive guide that provides essential insights and strategies for successfully transitioning into a new role.

12:15 PM - 1:15 PM EST
SINC NETWORKING LUNCH
Open seating, Buffet-style lunch. Serving food for all tastes, pallets and preferences. Vegan, vegetarian, halal options available. Serving to-go boxes for those in a hurry!
Midwest Executive Advisory Council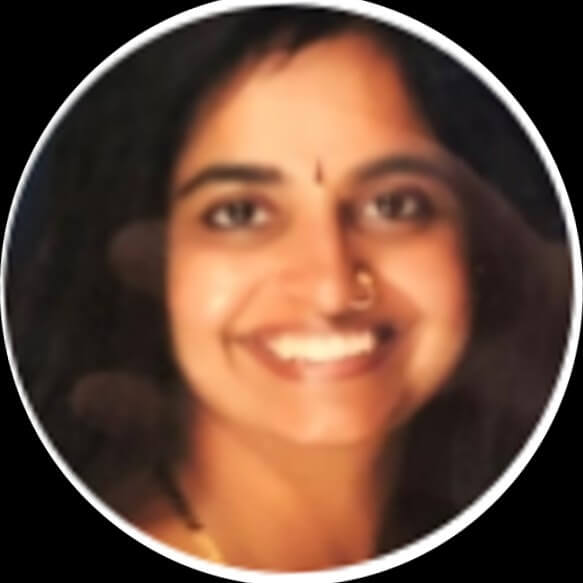 Radhika Murudeshwar
Director Enterprise Architecture - Clinical
UnitedHealth Group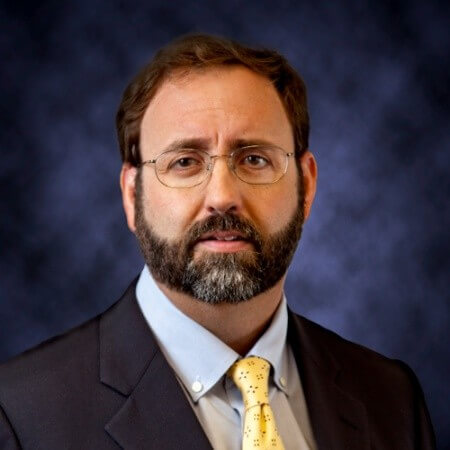 Ross Tucker
CIO
Texas United Management Corporation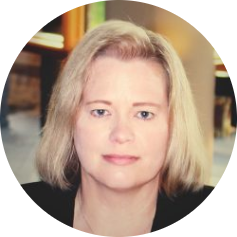 Dana Prochaska
Executive Security Advisor / vCISO
Freelance
Jeff Baker
CIO
NB Business Solutions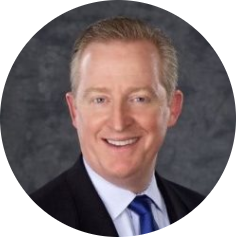 Rusty Kennington
CIO
Henry Company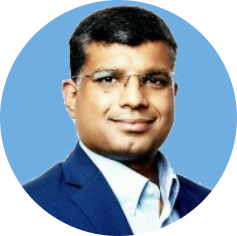 Sudhakar Virupakshi
CIO
Buckeye Partners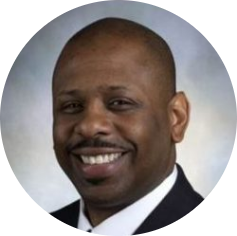 Robert Pace
CISO
Invitation Homes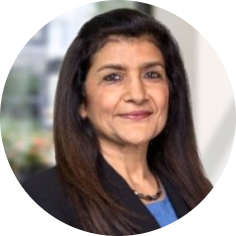 Shivani Agarwal
Head of IT
McLane Company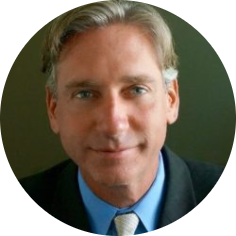 Tod Huber
CTO
Milwaukee County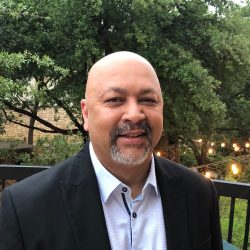 Bhadresh Patel
Chief Technology Officer
Humana