Become a Member of
SINC Executive Advisory
Council
The SINC Executive Advisory Council (EAC) act as the subject
matter experts on trending technology topics for SINC's products.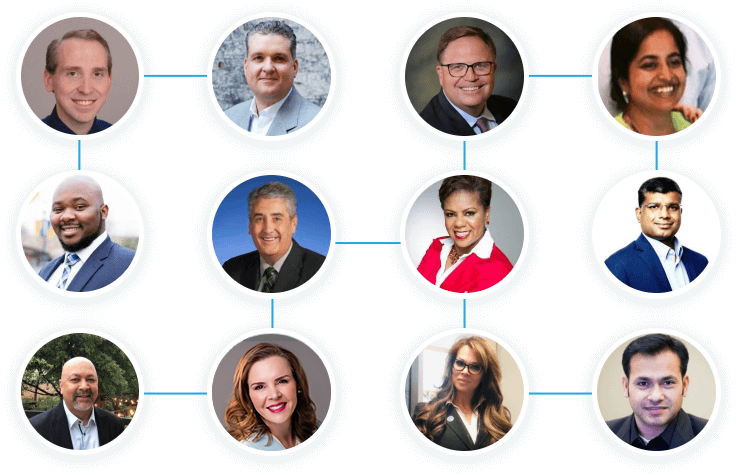 We are proud to partner with leading IT Solution & Strategic partners.
"Great event, well organized. I was able to gain some good info from the presentations and network with other attendees. I also want to call out the great work that SINC team has done to coordinate this event. Job well done!"

Director, Business Intelligence Platforms

"This was a great event and really well organized from all aspects! Great topics to be covered and the participants were able to share their experiences as well as learn from others. The location, menu, and service at Zuma were outstanding! It was a pleasure to attend the event and be part of this network!"

Chief Information Officer

"The overall experience was one of value and purpose. Putting together that many IT leaders and executives can be a challenge. A very diverse crowd, offered the best perspective possible which is an absolute must for success. There was also a good balance, and a vast amount of common ground, and goals that contributed to a very valuable networking experience."

Chief Technology Officer

"The quality of individuals at the event was high relative to others I have attended, and as the saying goes, it's not what you know it's who that's most important.Developing relationships with key thought leaders and sharing experiences is extremely valuable to our industry and the larger markets we support."

Director, IT Operations
OUR PODCAST
SINC: The Conversation
Our podcast, SINC: The Conversation, is a digital window into the unique engagement experience that is the SINC community: quality networking, genuine relationship, and in-depth discussion.