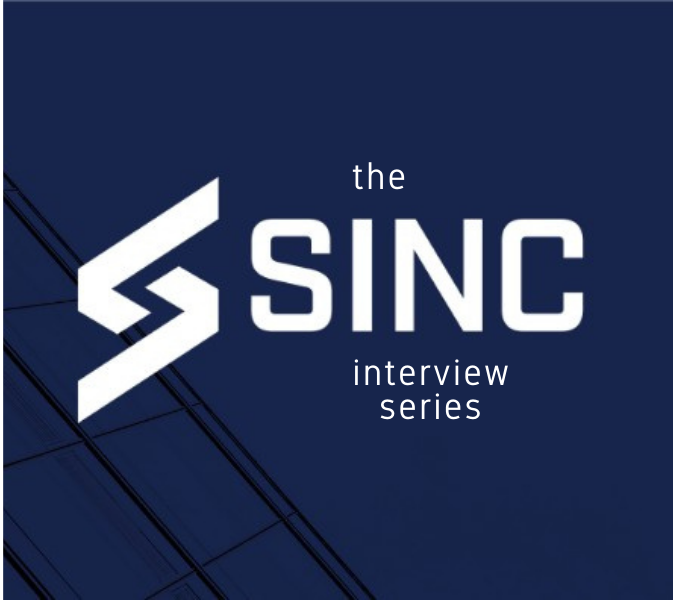 'Data Where It Counts': Why Nonprofit & Industry Need Data Consortium – A Conversation with Eugene Kogan, The Population Council
SINC's Director of Content Annie Liljegren spoke with Eugene Kogan in September 2021, and has edited this interview for length and clarity.
My guest today is Eugene Kogan, Global IT Director, Head of IT & Security at The Population Council. Eugene and his team received a 2021 FutureEdge 50 award for their Guatemalan data warehouse design project entitled: "Bringing Big Data to People Where It Counts."
Presented by IDG's CIO, the FutureEdge 50 awards honor technology advancements and the innovative cultures enabling them.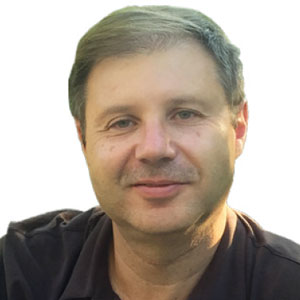 Thanks for speaking with me, Eugene. You bring an incredibly strong background in public sector/nonprofit: Thirteen years at UNICEF as Director of IT, Database and Applications Development; five years as CTO of the Rainforest Alliance; and for the last three years you've served as Global IT Director, Head of IT & Security at The Population Council. Seems like there's definitely a theme there.
Eugene Kogan: Right, I've dedicated most of my career to the public sector: UNICEF USA, or helping farmers around the world dealing with climate change, or now working to empower girls and women in developing countries—all that is drawing from my background to help in these countries.
Once you start working within the not-for-profit space it's easy to move in the same sector because from an IT perspective there are similarities. I used to work with brokerage companies, I used to work in the banking sector, so there it's a little bit different—mostly hunting for money, let's call it [chuckles]. Here, there are more of the social or human-driven elements.
How does that distinction impact the technical side of things?
Eugene Kogan: We need to deliver maybe twice as much for the same buck. The public and non-for-profit sector is always lagging and struggling with funding.
And of course working with lower and middle-income countries or poor communities with overlapping inequities, sometimes you cannot deliver the best technology, but you can make use of and innovate with what's given.
From a technical standpoint, is there anything whose worth you saw absolutely proved during recent events, or conversely, something you were relieved to have done away with or to have moved past before the rain started to fall?
Eugene Kogan: Yes, just before Covid we completed a migration to the cloud, as a proof of concept, we we went to a complete remote environment. We have 13 physical offices, and suddenly it became like 600+ offices because everyone was at home.
We were so lucky and very happy that we completed this migration and cloud implementation just before Covid started—just one day before. We officially announced the full migration, and it was official that US and foreign offices were on a lockdown. Well, that was incredible. We were probably a mile ahead of many nonprofits and even some for-profit companies.
The Population Council was actually nominated for an IDG's CIO award for that work.
Yes, indeed—that touches on my next question. In April you won a 2021 FutureEdge 50 award for a data warehouse project in Guatemala, the project entry was titled: "Bringing Big Data to People Where It Counts." Here's what I wanted to ask: Why did you win, do you think?
Eugene Kogan: Why? Because not to say we are the best, but we are the best [laughs].
No, it was the incredible teamwork among my colleagues. And it was a concept project—we're still working on this one. It was the involvement of Guatemala team, and while mostly it was a design originating in Guatemala of course, we can scale it up for the entirety of Latin America. It was a lot of data-driven initiatives, and how to secure it, and how to work with security on this one, because we were working with a lot of confidential data about pregnancy or about HIV.
That kind of data is always highly confidential, but especially in certain countries it's super confidential. People can lose their lives, be put in jail or into slavery—there could be very serious consequences.
So all these projects, whatever we try to build and are still building, this will help young kids and young girls in those countries to fight those difficulties.
This project was put into a paper with the help of the Guatemala team of course, and there were a lot of scientists behind this as well, so it was an achievement for the Population Council staff.
"Data is always highly confidential, but especially in certain countries it's super confidential. People can lose their lives or be put into slavery."
What's something you're thinking about that your peers and the rest of the industry should be thinking about?
Eugene Kogan: My reasoning, of course, again comes from the not-for-profit world because we do not have the investment to compare with the profit world. But we're working with data, we're working with people, and we must deal and compete with profitable companies as well.
Very often we need to be aligned with GDPR or local compliance issues. Regardless of where the data are—whether it's in Guatemala, Bangladesh, Pakistan, or let's say the Ghana office—wherever we are working we need to protect the data. And as we are working towards a data-driven analytics platform—artificial intelligence—again we need the resources and to form a kind of consortium. We need to not just be operating alone in this very dangerous world.
So it would be exciting to work with similar companies, and companies who are sometimes not thinking about all the ways data could be shared.
Yes, we all have some confidential data, related maybe to our sector. But working with boots on the ground, let's say, we have a lot of data collectors and we have a lot of scientists in those countries. So we can bring information together and work across sectors and build these data artifacts to benefit many researchers and many companies.
Let's say we're working with maybe 10 segments, 10 factors, but at the same time we can supplement with some other company who's working with another 10. So in Assam, it might not even be like 20 factors we can publish together, but at least 15, so enriched data that will be much more available.
With open access to data, we can even give a hand to institutions within those countries, and to sectors, companies, and governments.
This is not only my vision, it's shared by a lot of people working in not-for-profit or government or public sectors. We need one voice to reach out to potential customers and partners and donors, because for some issues working together is the only way can solve them.
"In the form of an open-source, open concept, and with open access to the data, we can even give a hand to institutions within those countries…even (their) governments."
So, benefiting governments in developing countries, then the individual citizens who are therefore impacted, as well as business and nonprofit at the same time. A rising tide lifts all boats?
Eugene Kogan: Absolutely. We are not only fighting for ourselves.
And of course there are commercial interests that benefit in this way. Of course we are looking for partners and maybe revenue in grants, but at the same time, whatever we do sooner or later will be beneficial for many companies around the world.
Where data are available, it's good to make use of that and not always to start from scratch.
Thank you so much for your time. We'll look forward to seeing you live in 2022.
Eugene Kogan: Yes, thank you.