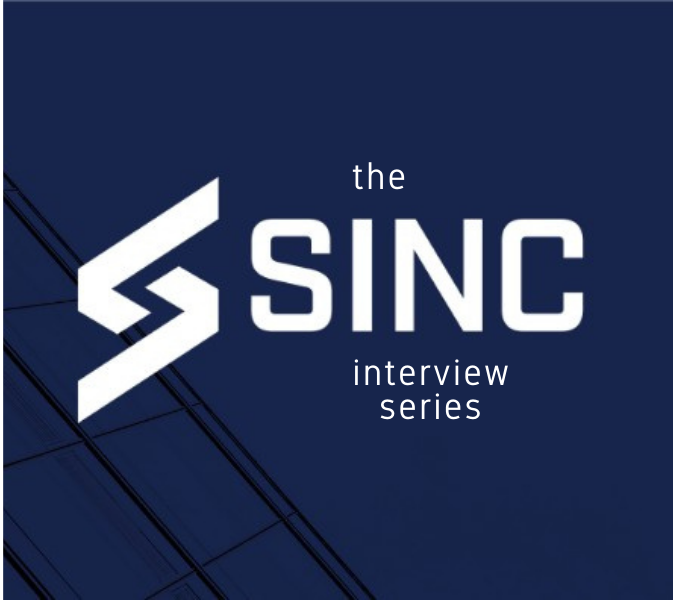 Key Lessons & Predictions from the Healthcare Vertical: SINC Sits Down with Shahidul Mannan, Mass General Brigham
SINC's Director of Content Annie Liljegren spoke with Shahidul Mannan in September 2021. This interview has been edited for length and clarity.
Shahidul Mannan is Head of Data Engineering and Innovation, DAO at Mass General Brigham (formerly Partners HealthCare).

Shahidul will be joining us for the upcoming 2021 Healthcare IT Security Leaders Virtual Forum (Oct. 4-6) and will also lead a Roundtable at the Northeast Forum in Washington D.C. (Oct. 3-5).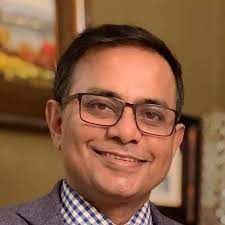 Thanks for being here today. I'd first like to ask what the last 18 months have been like for you, or if you could walk us through where you've been lately. It's difficult to think of a vertical more blatantly impacted than healthcare.
Shahidul Mannan: Yes, you've got that right. So when I came in we started this digitization journey. It's a huge program—enterprise-wide, hundreds of millions of dollars–to digitize through data and our various telehealth and other platforms. An entirely game-changing plan. We started working on that data analytics part of it, building our cloud-enabled analytics footprint, building our next generation data analytics platform, and I was leading that from strategy to execution. Then suddenly COVID came for all of us, and hit healthcare immediately of course.
And what we did was: we didn't fully stop our strategic mission and vision. We continued to work on it but slowed down some areas and refocused. Obviously, we wanted to do all the tactically and strategically necessary things for COVID-related digitization and support, including telehealth and various analytics required for our insights into operations and how we can tune it better. But we also aligned some of those areas that ensured we could use our strategic mission to help with COVID immediately—we basically rolled out the larger platform and digitization vision on a small scale for the COVID use cases.
For example, this was the first time we were going live with our real-time analytics. So we could constantly monitor our hospital situation or bed sensors, our supply chain, all of those. We didn't have the real-time capability before, so with this cloud and new footprint that I'd put there with the new infrastructure, we immediately used it for COVID.
Actually our first use case for real-time analytics on the new platform was to monitor, alert, and project across our system to provide real-time insights into our bed capacity, ICU capacity, ventilator and other supply chain capacities, as well as a whole bunch of other analytics. That was tremendously helpful to managing challenges operationally.
Managing our workforce was a big one too—we constantly monitor our workforce, so the entire gamut of operations is very much data-driven in the corporate space, thanks to marrying that with our strategic vision and work.
Right, so particularly in healthcare there's this problem with the data being so unstructured, and there's harvesting or managing it as opposed to actually using it. What did we learn during the crisis that's going to remain useful as we get back to the everyday—takeaways that will stick for normal times?
Shahidul Mannan: Some of our desired transformation started happening sooner: we wanted to have use some of the new technologies, we wanted to use cloud, we were heading towards a new platform, so all these we started to do, immediately almost, for COVID solutions. And a lot of those.
Then, we were gearing towards becoming more agile in our process, in our project management and order product delivery, from bringing in innovation, design thinking and also becoming more data driven, becoming more innovative in AI and predictive power utilization.
So all those again we started to do quickly because of COVID. We needed to be agile, we needed to face day-to-day challenges and accommodate, so all those adoptions actually came in quickly. The takeaway is that those things we had on strategy, but we quickly learned they work and we're seeing the benefits. It's helping us to enhance our mission and our work.
When you spoke at the Global AI/Big Data Virtual Conference in the fall of 2020, you cited some Google data stating the average number of digital interactions per person per day was 600 at that time, and was projected to be close to 5000 by 2025 (about 4800, I believe). What is that going to look like? What does that kind of world look like, but also specifically as pertains to healthcare?
Shahidul Mannan: Oh that's a great question, and thank you for doing some research on that.
So first of all, it is going to exceed even what was projected then, and especially in healthcare. It's going to be significant change.
I may not have the exact numbers right now, but our digital health/telehealth utilization has gone through the roof during COVID time. We were in almost the single digits and now we have between 40% to 60% of our patient population who are using telehealth in one way or another.
Some of it also is because of training and other things, low-income groups not having that digital advantage–that's kind of restricting it. But there's an exponential curve in the digital interaction level, from telehealth to data to remote monitoring and remote healthcare devices. All of those are kicking in. So you can quickly see that if pre-COVID digital interaction was 2% to 8% for telehealth and now it's gone to 40 to 60%, and then adding all these other devices across the board, it's just going through the roof, and that will be the new normal Because people are seeing that benefit and advantage.
Even now post-COVID, everyone's innovating while keeping that in mind, and us too.
I can tell you in our original roadmap we were thinking of adopting some of these—remote monitoring, IoT-driven data that comes from bedside devices or patients' wearables—in our year three, for example. But now we are pushing, saying we should probably do that in year two…(laughs). So it has changed the paradigm quite a bit.
"Digital interaction for telehealth was 2 to 8% and now it's 40 to 60%— it's just going through the roof, and that will be the new normal."
Looking at the Roundtables for the Northeast forum, I was told the top two discussions you were interested in leading were as follows: "Business Strategy and the Changing Role of the CIO," and "On-Prem versus Cloud."
What excites you about those specific topics?
Shahidul Mannan: Two reasons that stand out: One is that I'm at the intersection of strategy and technology for business. So, when I see how we can influence the business strategy, or align the larger minds running the business with the technological innovations and what's going on: what the capabilities are, what are the new cutting-edge things that can help enhance that cause—that excites me.
And then, I'm a technologist at heart. So when I see there is a technological focus, a cloud versus on-prem or a specific security in the technology space or maybe in self-service analytics, that also excites me. I kind of navigate both, you know, wearing the technology hat and then enhancing that for business with right strategy and right transformation engagements.
What you've just said echoes this question we hear from our executive community: the question of to what degree practical skills translate into leadership skills (or I should say, "technical" rather than practical).
For you, being there at the intersection of those two spaces and still really enjoying the technical side of things: are there specific skills gained on the technical side that directly translate into good leadership?
Shahidul Mannan: That's a great question, I think. On the technology side, you have to work with the team, you have to lead the team influence people, to get aligned, so that definitely is transferable.
But to relate to your question at the strategic and C-suite leadership level: Where I see the biggest value as a technologist is when we can relate the business world and build that value proposition out of technology. As a technologist, that is the biggest leadership role we can come in with. And then, lead with that, forming and influencing the business strategy.
And it is tremendously valuable, I think, because business, obviously, is focused on business and now the immersion is very evident.  You'll now hear the JP Morgans of the world calling themselves technology companies; technology is part of business, the immersion will only continue to happen, and so business needs to be better equipped and better integrated.
And I think that is more likely to happen in health care in many ways, because it's such an enabler–that's where the technology is. As a leader, we can build and bring those values from the technology hat. The more we can understand the value proposition and align it with a business goal and business strategy, that would be a success for everyone, as a leader and as a company.
I must add that one challenge I sometimes see is that technology should have a purpose, and we have to align it well.  It should always have a purpose to apply in solving some problem or achieving something for business or for our patients or customers. Our mission and goal has to be at the heart of it—not technology for technology itself.
What's top of mind for you as far as something you wish the industry was talking about at all, or maybe something where there's a lot of discussion but you don't feel the conversation is taking the right focus? What are you thinking about that everybody else should be thinking about?
Shahidul Mannan: There are tons of bright minds out there, and everyone is focused on a lot of important things. Such a vast range of things happening in our industries that it's difficult at times to keep the focus on and prioritize, as you rightly said.
One thing that I think we are realizing, but we'll need to get our heads together soon enough, is the implication of the intersection of digitization with our personal lives and how we can better manage it. Whether it be privacy, whether it be cyberbullying, whether it be data breaches or ransomware.
We keep doing better and better in our technology, and we will handle it, but it has a social impact, and it has definitely a regulatory impact. Our regulators are looking at today's technologically-advanced companies to able to understand the problem and target it.
And to be honest, I think sometimes the regulations, even the newer proposed regulations, look like they're talking about yesterday— they're talking about 10 years ago.
"How do we regulate without restricting innovation? That is the question we need to answer…"
So how do we regulate without restricting innovation? That is the question we need to answer and for that we need the right focus and to have the right conversation. It's not 'us versus them' or any of that—it's for the betterment of us as a human society and how technology can participate in that. But I think the discussion hasn't matured to that level yet.
I was speaking with Les Correia from Estée Lauder last week, and he emphasized the role of moral courage in industry, tech in particular.
Where is it incumbent on industry to make deliberate choices rather than having 'technology for technology's sake,' as you put it? Certainly that that plays a role in health care—ethical choices through and through of how and when and where you apply technology.
Shahidul Mannan: Absolutely. First off, I think we need to always keep that in mind when we build new capabilities. We are always excited about doing newer, greater things: using AI, data, cloud, all the other cutting-edge technology that's coming in, but we also need to keep a social impact aspect to it. And have that built in into our culture to some extent.
And maybe sometimes it comes through evangelism, or sometimes through a larger consensus across the technology world and technology leaders. These are some of the foundational things we always want to keep in mind, because we all agree that this has social impact—it certainly does.
Now it's easier said than done, because everyone has their own focus, their own profitability, their own competition and all those together. So if someone else is getting way ahead using consumer information or a certain set of data, and if that means I have to go back or stay behind in the competition, obviously that doesn't always work. The market has its own forces.
There's a lot to unpack there, but I think by evangelism and making those norms part of the business model as well—that the work goes to the ones who are more responsible, who are acting and innovating more responsibly—I think that would also encourage that behavior. 
Yes, so many different ways to go with the conversation—we'll keep this sort of dialogue going at Northeast in D.C. as well as virtually.
Thanks so much for your time.
Shahidul Mannan: No, thank you. I've enjoyed the conversation.

Healthcare IT & Security Leaders Virtual Forum, Oct. 4-6

Northeast Regional Forum, Oct. 3-5 in Washington D.C.