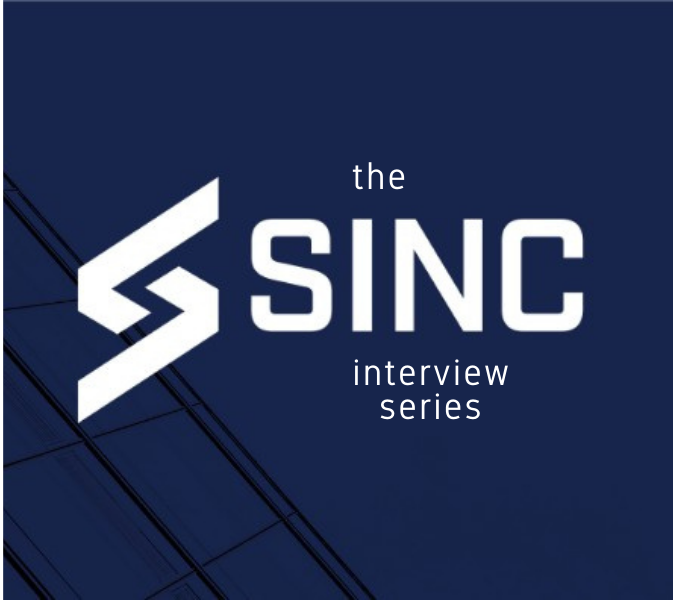 Healthcare Ethics, CIO Tactics: SINC Sits Down with Info-Tech's Jennifer Jones
SINC's Director of Content Annie Liljegren spoke with Jennifer Jones in September 2021. This interview has been edited for length and clarity.
Our partnership with Info-Tech provides SINC community members with multiple means of access to expert research, including featured speakers at our live and virtual events.

Info-Tech's Jennifer Jones will deliver a keynote at our Healthcare IT & Security Leaders Virtual Forum. The title of her session: "Building & Communicating Your CIO Strategy Post COVID-19."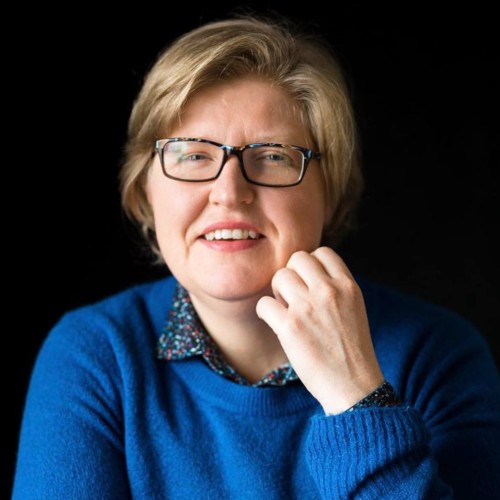 Great to have you, Jennifer. I've got your abstract here, and there's just such a genuine affection for technology. Healthcare was of course a particularly impacted vertical over the past 18 months, so we're looking forward to hearing what you are seeing. What are you looking forward to about the speech, or just your own take on the virtual forum versus the live forum–are there things made easier by a virtual setting?
Jennifer Jones: There's a bit of a mediated experience in virtual that is easier from a delivery perspective; when you're in person it's much more visceral. Whereas I can mediate it a little bit more through virtual, which is both good and bad—you can't see the full experience until we do VR, which I'm sure we'll get into someday! So from the physical landscape perspective, that's how I'm approaching it.
From the delivery perspective, related to health care and all the different members I work with in the healthcare vertical, it's been a really tough year, almost two years now. I think at the beginning we may have thought: Okay, it's a straight line, we'll go through these phases and it'll be fine. That's literally not the case. It's in waves, so it comes and goes and different challenges have emerged. And people from the healthcare perspective intersect with us, and with me directly, at different phases due to the nature of whatever they're dealing with day-to-day. My talk in general, will reflect on the sheer amount of those waves.
So what does that look like for healthcare? Obviously there's been a lot of bonus in terms of advancing things that were on a roadmap before but were sidelined—like virtual health—and have now taken the forefront. But what does that look like from a workflow perspective, what does that look like from a patient care perspective?
What does it look like further on? I meet with a lot of acute care executives, and they say How do I reuse my physical infrastructure?
They don't have the same amount of people coming in, or people are coming in for different reasons. So I think reflecting on some of those points will be important.
At the beginning we may have thought:
It's a straight line, we'll pass through these phases and be fine.
That is not the case…
Right, I understand Info-Tech really focuses on practical application, and one of the elements you'll be addressing is developing strategies into tactics. What's the definitional difference between the two terms, as you use them?
Jennifer Jones: Strategy usually has a longer term, so there's a wider image supported by a mission or vision or some sort of guiding principles. Whereas tactically, you get down to the initiative level or the project level. And those tactics boil up into goals, which roll up into your overarching strategy. That's how we coach our members on it.
And we're always coaching our members to have alignment with their organization or their business. We're always emphasizing getting your business-side stakeholders aware and informed and participating in the IT strategy.
From an Info-Tech perspective, we try to offer very practical research that's actually oriented around professionals engaging with our research—to have that "do-it-yourself" component.
We do have a consulting arm, but typically my calls aren't strict consulting: there's a lot of collaboration between the members that I deal with, and they takeaway a lot of the components of our research and work on it independently.
Healthcare is uniquely suffused with ethical issues, certainly now more than ever. I was speaking recently with Shahidul Mannan (from Mass General Brigham) who made this point about tech and regulation: that it's not an "us versus them" scenario, it's about the betterment of human society. That's a great phrase, and in your own career there's this definite theme of societal betterment–you've worked on behalf of brain injury survivors and homeless youth.
What role can, or should, tech play toward that betterment? I realize that's almost an existential question…
Jennifer Jones: No, that's okay—that question goes to the core principle. I've always been interested in more of the social side of not only health care, but technology.
There's forever been this sort of optimism around technology as creating more benefit and more value and more connectivity among people. I think the jury's still out as to whether that's been successful or not—the past few years, have been pretty rough on that side of things.
But taking it back to the healthcare lens, things that I find encouraging are more investment and more understanding of the social determinants of health, and how that plays a role in changing institutions and policies: to recognize where we've stumbled and to become more inclusive and more aware of of the frameworks we're dealing with.
Speaking from more of a North American context, obtaining the research documenting social determinants of health and how those impact health delivery is really a society-wide challenge, even an institutional challenge. In my prior work I've dealt with organizations that were really using technology as a mediator format to connect people to both health and social services, and to acknowledge the wider impact of society in the delivery of healthcare.
And that's where I see the macro benefit of healthcare: connecting the social determinants with the delivery.
Patients are often complex and have a variety of mitigating factors that bring them into a doctor's office, and then they still take those away from their appointment or procedure.
Documenting social determinants of health and how those impact delivery is a society-wide challenge, even an institutional challenge…
What's top of mind for you as far as something you either wish we were talking about at all, or something that gets plenty of buzz, but you find the focus of the conversation incorrect or insufficient.
What are you thinking about that we all should be thinking about?
Jennifer Jones: This is again a bigger question, but I think we're putting a lot of stock—and rightly so—into things related to artificial intelligence, in particular machine learning and natural language processing.
So we're creating these data sets, but back to my earlier point, are they configured taking into account the larger society and context? I don't necessarily believe from an ethical or even societal standpoint that we've got that right yet. There's a lot of money and emphasis into these big platforms that are going to potentially do wonderful things. But we haven't yet scoped out society in the right way, and so the output we're going to get from that can potentially exacerbate some of the disparities we're already seeing.
So that's my big concern: whether those at the helm of those wheels fully get the complexity. I think we could be running into some greater issues around entrenching disparities and that makes me a little worried.
Yes, we hear from our executive community that aversion to doing technology for technology's sake, but instead to have form following function. We're hearing that and also conversations about the responsibility of industry.
And something like the pandemic really butts those two up against each other, particularly with the acceleration we've seen.
Jennifer Jones: 
Exactly, and the other piece I would add to that is there's been a tremendous amount of advancement around genomic sequencing. And by no means am I a scientist, so take this for what it's worth, but the evolution of things like CRISPR and some of these other services could really change the way, from an ethical perspective, how people respond to severe chronic illness or neurodegenerative illnesses—how those are treated and what are the ethical questions around that.
Similar to AI, I think you're going to encounter issues with things like CRISPR and genomic sequencing that we're not necessarily prepared for. So while I don't mean to be a bummer, those are my thoughts.
Not at all, it's an important point and well-articulated. And anyway, so much of what we do at SINC is create opportunities and environments where people can spark and hold that deeper level of conversation.
And that's what this piece will be used for—to get that conversation going into the Healthcare forum and looking ahead to hearing from Info-Tech at future events. Thank you so much.
Jennifer Jones: Yes, I love that idea. It was a pleasure to talk to you. 

Register to Attend