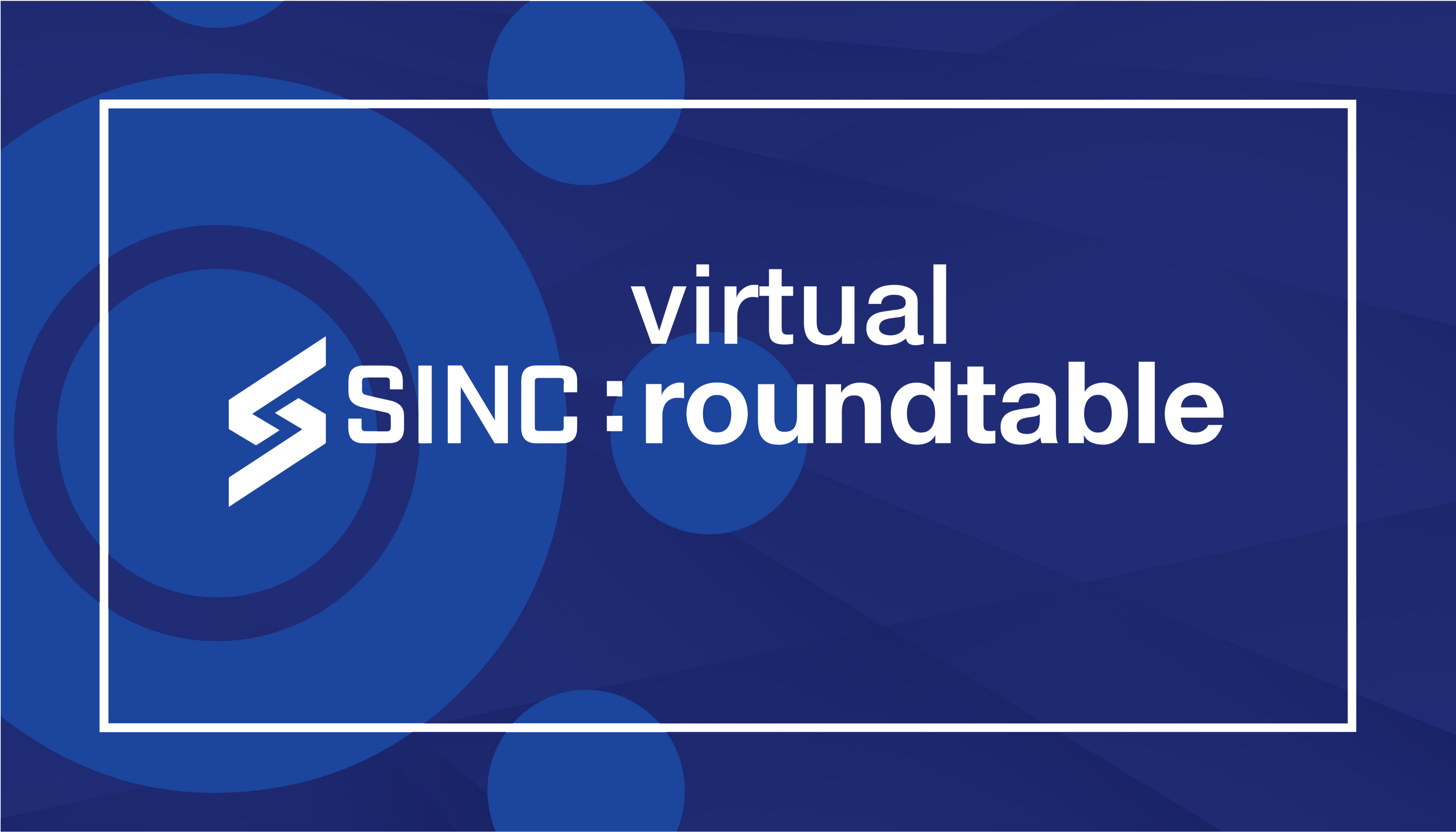 Feedback Focus: Peer Response to 2021 SINC Virtual Roundtables
Here at SINC, we're very pleased to have resumed in-person engagement and grateful for the ability to safely reconnect with our IT executive community through our signature live events.
Our city-centric Executive Dinners remain wildly popular, and while we eagerly anticipate our annual regional Forums this coming fall and winter, our virtual Roundtables (vRTs) remain an excellent source for quality networking and valuable peer conversation.
Roundtables resemble our Executive Dinners in several key ways, such as the free and open peer dialogue they allow (albeit without the first-class dining experience!)
Similarly, seating is limited for these intimate closed-door engagements to ensure genuine dialogue and foster in-depth discussion. You can expect up to about 20 executive attendees, as well as a guest vendor who'll provide additional perspective on the topic at hand and hear community insights directly from you and your peers.
As with any SINC event, vRTs focus on open, vibrant dialogue: high-caliber exchange of ideas, strategy comparison, use cases, etc. Our executive community attendees consistently rate these events as high-value, and typically become regular Roundtable participants.
In our survey of nearly 200 IT executives who attended a 2021 virtual Roundtable:
98.7% stated they would definitely attend more vRTs in future
93% reported gaining information specifically valuable to their organization—value further evidenced by:
The 64% of executive participants who reported they/their organization had actively reached out for followup engagement with a vendor participant
In fact, executive attendees ranked Roundtables second only to live conference forums for informational opportunity, outranking both webinars and industry reports.
Below, direct peer feedback from this year's virtual Roundtables:
Topic: Deep Learning: Not Just AI, with Deep Instinct
"Great session. Would like to share with my team."
"I was not aware a tool in this space was available–have shared with our CISO for him to look into…"
"Interesting platform, more proactive than our recent acquisition. Wish we'd seen this presentation months ago."
Topic: Supercharged Trends in Digital Transformation with Equinix
"Great to hear feedback from peers and Equinix on what other hybrid-to-full cloud work is underway."
"Useful best practice insights from colleagues."
"Good info from others about their cloud transition experience—great discussion on scenarios and examples."
Topic: The Digital Employee Experience, with Nexthink
"Valuable takeaways regarding remote worker users."
"Biggest takeaway for me was expanding my imagination to what is possible—very helpful!"
"Very interested in DEX-potential opportunity to expand the insight into employee experience."
As closed-door peer conversations, vRTs are never available as on-demand recordings. Don't miss your chance to participate—register today!
Current vRTs include conversations with Equinix, RingCentral, and RICOH.
Upcoming vRTs featuring Fortinet, AttackIQ, Rimini Street, and more.

Roundtable Registration