In your career have you ever been part of an organization with declining revenues, or slowed growth, or heavy capex investments leaving no room for agility to adjust to market conditions, or all the above? I imagine you have, considering that 89% of Fortune 500 firms that existed in 1955 do not exist today (source: AEI).
I have had an experience like this, in fact was challenged to significantly cut the IT budget, balanced with a focus on innovation and growth initiatives. In my situation, I had to decide what type of leader I wanted to be, I had to decide what legacy I wanted to leave.
The Reality for IT
CIOs are under extreme pressure with increasing demands from their organization

The perception of IT's value is declining

The pace of change is faster than ever

Technology can and is changing the course for an organization's success or failure
The Environment
CEOs believe technological change will be one of the biggest factors impacting growth over the next 3 years, 2nd only to economic factors. (source: U.S. CEO Outlook 2016)

40% of CEOs believe their organizations are likely to be transformed into slightly different entities. (source: U.S. CEO Outlook 2016)

81% of CEOs are concerned they are not keeping up with new technologies. (source: U.S. CEO Outlook 2016)

84% of CIOs agree that the role of the CIO is becoming more important to their business. (source: 2016 State of the CIO Survey)

CEOs who involve their CIO in setting business strategy outperform their peers by a margin of almost 2:1. (source: Dell/Forbes Insights Research 2014)
The opportunity for the CIO is now and studies show that the C-Suite should look to the CIO to remain competitive, for new ways to drive revenue growth, for product differentiation, for process optimization, and technology enabled innovation. The question you must as is, how do I as CIO take advantage of the opportunity?
The time is NOW to Create Your Legacy, the time is NOW for an IT-Led Revolution
A revolution by definition is a sudden, extreme, or complete change. You may ask why revolution and not transformation, in my opinion most IT groups have done the transformation thing. IT transformations have improved and expanded the IT groups core capabilities, IT transformations however most have not been about transformation across the organization or about developing new business models or operating models.
When you hear the word revolution you may think of George Washington and the American Revolution. It's a perfect analogy, as I believe companies need to embrace the "New Normal" for business, hopefully though without killing anybody. In the American Revolution, there were dramatic actions that changed the history of the world, creating a new country, government and way of life. Dramatic actions are required in this "New Normal" for companies to remain competitive and continue to exist. So, like George Washington you too MUST inspire and lead across the organization and create your legacy.
This may sound scary; you may not be sure you can handle this kind of dramatic action and change. Or you may be asking "what if we fail?" My response is "the risk of failure is less than the risk of doing nothing." Think about Blockbuster and Netflix. Netflix had entered home video distribution market and utilizing a new business model and technology, quickly became a major competitor of Blockbuster. Blockbuster didn't have the foresight to see the disruption that was coming and declined an opportunity to acquire Netflix. Ultimately Netflix achieved a leadership position in the market, and Blockbuster disappeared. Don't let your legacy be like Blockbuster's.
Over my 20+ year career I have served as a technology leader or strategic technology advisor with companies in many industries including oil & gas, utilities, manufacturing, retail, food & beverage, tourism, and technology. These companies have combined yearly revenues of over $500 Billion.
What I have learned along the way?
I have learned that it is important for CIOs and their IT groups to provide value on "the other side of the firewall" to be successful. It is important to understanding how your company's "cash register" works. There is a need for a fluid strategy and plan. Companies big and small are all facing the same challenges just on different scale. The journey requires strong change leadership, with a focus on your people.
What has changed?
Technology is disrupting business faster than ever before, disrupting our ability to rely on best practices as technology is enabling organizations to venture into new territories. There is a need for CIOs and their IT groups to deliver new types of value streams. That is why I believe it isn't about TRANSFORMATION it is about a REVOLUTION. Your approach will be heavily reliant on your environment, your team, and your leadership. So, consider what I call dynamic variables as points of evaluation, points of consideration, and points of action.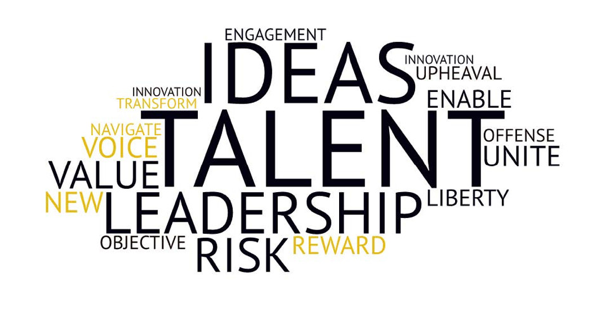 I underscore the importance of TALENT, you can have the best strategy in the world, but if you don't have the right talent, the right team or the right soldiers on the battlefield you will not be successful. In the movie the 300, Leonidas brought the right talent, the right team, and the right soldiers to the battle.

It starts with the people, people trump technology, and CIOs must be champions of the people creating commitment to the cause. This requires leadership vertically and horizontally across the organization. And don't forget about your role and responsibilities as a business technology leader. You too must gain the skills/abilities necessary to lead a revolution. You must inspire confidence through words and actions. Be able to communicate effectively, be self-aware, and embrace change. You must be a trusted partner and consultant throughout your organization. Have outsight and think in new boxes, developing strong relationships inside and outside of the organization.
You must become strategically focused and tactically agile
I believe it is a journey, and you need a map and a compass to shift the value of IT from a lights-on utility to a true strategic asset for the company. Leveraging the tools, you have to help you find your way, to help you chart your course, giving you options on which direction is best for you.
The focus needs to be on creating a shared VISION, a MISSION with core purpose, an OBJECTIVE by setting realistic, measurable goals, with a clear STRATEGY for action. I challenge you to assess your own vision, mission, objective, and strategy. I challenge you to aspire to achieve a stronger vision, mission, objective, and strategy that will competitively differentiate your organization. I challenge you to act, by decoding the corporate strategy, ensuring alignment of initiatives with business goals, and mapping the business architecture. This isn't easy, but nothing worth doing is ever easy. 
The Risk 
According to Gallup, 70% of all change initiatives fail

Harvard Business Review reports that 1 in 6 technology projects have an average cost overrun of 200%

Gallup Business Review says that the US economy loses $50-$150 billion per year due to failed technology projects
The Reward
Now is the time. CIOs have an opportunity to reduce the dollars lost due to failed IT projects and considering the stats it is clear that now is the time to lead, to lead an IT-Led Revolution and Create Your Legacy.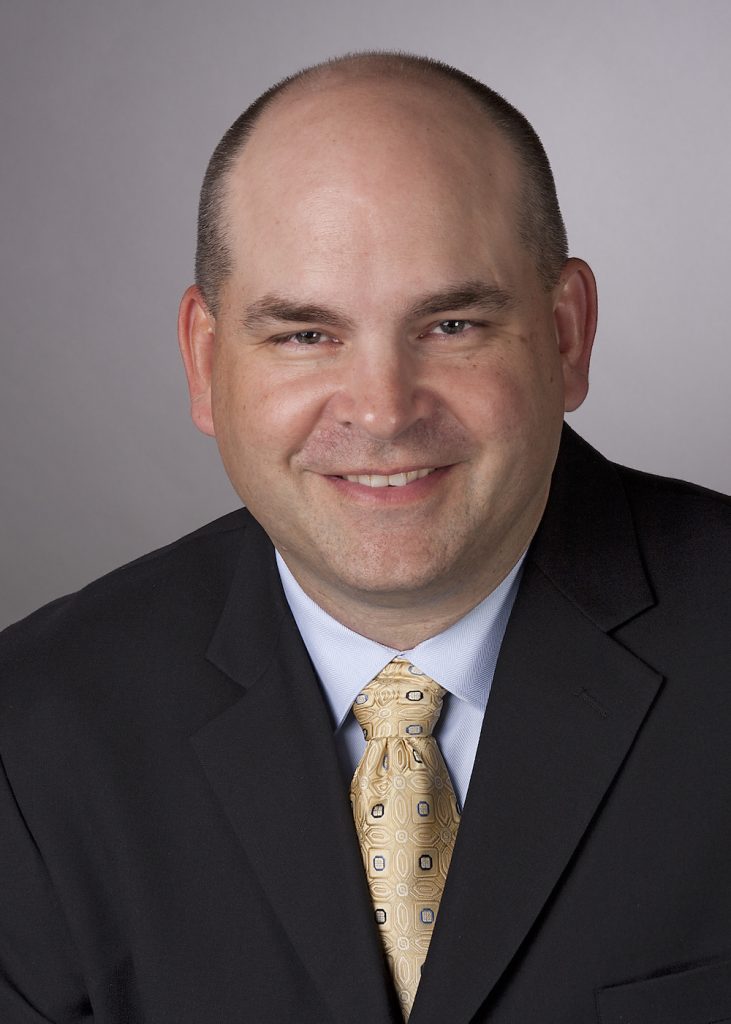 Biography
Ken Piddington has been building, transforming, and creating multibillion-dollar growth for high-performing businesses throughout his career.  Leveraging well-honed executive skills across all areas of technology and business operations, he brings a legacy of success in setting a strategic vision, positioning to scale, and driving executions that enable profitable business growth.  Ken is a CEO partner with strong expertise in all business cycles, including high growth, business transformation, and M&A integration.  As an award-winning thought leader and published author, he is respected for game changing industry contributions, and his passion for talent development and customer satisfaction.
Currently, Ken lead as Vice President & Chief Information Officer at U.S. Silica.  He is responsible for defining and executing the company's business technology strategy and driving transformational change across all lines of business.  Ken is the former CIO at Global Partners LP, SGR Energy, Inc. and MRE Consulting Ltd.  Additionally, he is the President of Compass42 a global advisory and solutions firm.
Ken is the President of the Advisory Board for the Energy Institute High School, chaired the Technology Committee for Stages Repertory Theatre, and is a former board member at HITS Theatre and the Sage School.  Ken also serves as a program mentor for Columbia Universities Executive Masters in Technology Management and the CIO Executive Council's Pathways program.
Ken is recognized as an industry thought leader, is a regular speaker at business and association conferences, has been featured in multiple media publications, and is an IDG Contributing Editor to: CIO.com, CSO.com, Network World and Computerworld.  He has been named a Computerworld Premier 100 Technology leader, is a CIO100 award winner, and has twice been recognized as an InformationWeek 500 Top Technology Innovator.
Ken holds a Bachelor of Science in Management from Northeastern University and attended Graceland College where he played football and baseball.  Today, Ken makes Houston, Texas his home.