By bringing together the top 80 Executives in the region, we will discuss the most pressing Technology and Leadership challenges we face in an ever-evolving corporate landscape.
Over the next two and a half days, we will nurture meaningful relationships and tackle the challenges inherent to IT in a smaller, more dynamic setting. You will learn from your peers through various workshops, panels, roundtables and presentations. Our closed-door policy fosters an environment where all discussions are confined within the Forum walls, enabling more genuine and engaged conversations.
Learn about the latest and most innovative technologies that can bridge some of your organizational gaps through qualified one-on-one engagements, scheduled strategically throughout the Forum and selected by you, based on your most pressing needs.
Build new relationships and nurture existing ones, share in your successes and commiserate in the challenges that we all face as IT Leaders.
Join us for the West IT & Security Leaders Forum and leave ready to inspire action within your Organization!
The Phoenician, a Luxury Collection Resort, Scottsdale
Capture the moment as well as your imagination. Immerse yourself in contemporary elegance of The Phoenician, a Luxury Collection Resort, Scottsdale. A distinctive lifestyle experience, The Phoenician invites you to soak in the splendor of unparalleled resort amenities, from a three-level pool complex to athletic club and golf course. Your palate will thank you when you savor the cuisine found in any one of eight dining venues, including the classic J&G Steakhouse and laid-back Mowry & Cotton. Relax in style at The Phoenician, the premier luxury hotel in Scottsdale, AZ.
Forum Agenda
Agenda may be subject to change. Check back regularly for Updates.
2:00 PM - 5:00 PM MST
FORUM REGISTRATION & APP DEMONSTRATION
Get familiar with SINC Staff and the event layout. Secure your complimentary Swag Bag and learn how to use the Onsite Application for Peer Engagement and win great prizes!
5:30 PM - 7:00 PM MST
SINC WELCOME NETWORKING RECEPTION
Engage your Peers over canapes and cocktails
7:00 PM - 9:00 PM MST
SINC NETWORKING & ENGAGEMENT DINNER
Open seating buffet meal serving 5-star food and great Peer engagement before Day 1 kick's off
7:00 AM - 7:55 AM MST
SINC IT LEADERS NETWORKING BREAKFAST
Full breakfast and lots of coffee available!
8:00 AM - 8:05 AM MST
SINC OPENING REMARKS
A Thank You from SINC – setting the tone for a great day!
8:05 AM - 8:45 AM MST
KEYNOTE PRESENTATION - Exposing Adversarial Conversations
The latest snapshot of your network traffic logs may look innocent enough, but hidden within your common ports and protocols are the movements of a cybercriminal who has secretly breached your systems and is now trying to expand its foothold within your virtual walls in multi-cloud environments.
It's this east-west infiltration that turns what could be just a relatively minor breach into a damaging data exfiltration incident or a full-scale ransomware attack. That's why reducing attacker dwell time, curbing lateral movement and detecting advanced threats are essential components to any network security strategy, whether you operate largely on premises, in private clouds or multi-cloud architectures.
Gain key insights and strategies related to the defense against post-breach lateral movement:
Research, statistical analysis and threat reports that underscore the threat that lateral movement represents

Key metrics, strategies and solutions for detecting post-exploitation east-west movement, including behavioral analysis and identifying threat signatures

A Guide To Detecting & Restricting Lateral Movement
Presented by: VMware

8:55 AM - 9:35 AM MST
CISO PANEL - The Ongoing Shift in Protecting our Networks
Aggressive attacks on Enterprise computer networks are continuing with increased frequency and threatening economic and national security. Actions like vulnerability reduction and passive defenses on their own simply are not cutting it and there needs to be a functional shift in the way we mitigate this substantial threat. Companies can seek to protect their most sensitive data by implementing an environment of actionable intelligence and detection to bring the fight to the adversaries and ensure a proactive approach to securing data. This session will discuss best practices in managing the constant evolution in the security environment.
9:35 - 9:55 AM MST
SINC NETWORKING & REFRESHMENT BREAK
Circle back with your Peers on the content so far while grabbing a coffee and a snack
9:55 - 10:25 AM MST
WORKSHOP 1 - Top 3 Cloud Security Efforts to Focus on in 2023
As cloud data volumes grow, so does cloud complexity. Traditional security infrastructure is no match for the constant changes, updates, and shifts that come with the cloud – let alone the rapid rise of sophisticated, malicious threats. That's a lot to get your teams' arms around! We've got three things you can focus on this year to ease that complexity and keep your business safe in the cloud.
Join this session to discuss how:
Shifting left will be essential

Supply chain risk will be a major concern

Securing your cloud will be impossible without comprehensive visibility
Presented by: Lacework

9:55 - 10:25 AM MST
WORKSHOP 2 - Challenges with Digital Currency: Enabling the Institution for the Digital Economy
The world now depends on the digital economy. IT is central to the organization's successful response and there are four pillars of strength required: re-coding the institutional DNA, treating security as survival, responding to the new relationship with work, and reducing the bureaucratic burden.
Presented by: Vijay Mohnish, CTO, Ria Financial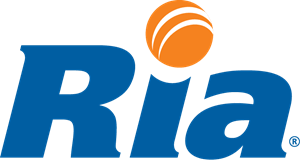 10:35 AM - 11:05 AM MST
WORKSHOP 1 - Continuous Security Validation and You: A Tale as Old as Epoch Time
With Incident Response as the new normal, ensuring that our systems and processes support that effort and threat hunting are working as expected. We will discuss why and how to establish a Continuous Security Validation (CSV) program within your organization. Specifically, how such a program evolves beyond Breach and Attack Simulation (BAS) and provides teams a continuous feedback loop to understand their posture and identify gaps as they arise.
Presented by: AttackIQ

10:35 AM - 11:05 AM MST
WORKSHOP 2 - Building The 'True' Software-Defined Data Centers
The software-defined data center (SDDC) is a concept in which all data center infrastructure is virtualized and delivered as a service. Control is fully automated through software, allowing hardware configuration to be maintained through automated policies. SDDC advances virtualization and cloud computing by supporting both legacy enterprise applications and new cloud computing services. It thus provides a solid base for using public, private, and hybrid clouds. By abstracting applications from hardware, SDDC allows apps to run anywhere and even move from place to place. It also allows for greater automation within a data center and faster, simple orchestration across centers.
11:10 - 12:10 PM MST
ROUNDTABLE & PANEL - Driving The Business Through Technology
It is no secret that technology is changing the fabric of business operations and outcomes, and collaboration between IT and the business is more important than ever before. The conversation is no longer about how to align IT with the business, however in many cases technology is still viewed as a commodity rather than an enabler. So what can we do to successfully change this mindset both within our own organizations and across the industry as a whole? During this session, we will discuss the various challenges IT and digital leaders face when undergoing this cultural shift.
12:10 - 1:00 PM MST
SINC NETWORKING LUNCH
Open seating, Buffet-style lunch. Serving food for all tastes, pallets, and preferences. Vegan, vegetarian, and halal options available
1:10 - 1:40 PM MST
WORKSHOP 1 - Improve Your Security Strategy: Master the 3 Levels of Decision-making
Your security team manages risks that affect business units and functions across your entire organization. Security is threaded through every aspect of your business, and your decisions have never mattered more. On a daily basis, you make decisions that affect day-to-day operations, data and system security, executive-level strategy and direction and quite possibly, the future success of your organization. Security leaders straddle the lines of executive, strategic, and tactical decision making, and must be experts at navigating all three of these levels. We're wearing many hats, often switching between them from meeting to meeting, and it's imperative that we can effectively communicate and drive decisions that improve and mature our security efforts across the board.
This session will explore ways to enhance engagement with technical teams, business units and executives alike, while still maturing your security program to be more efficient and effective at managing and mitigating risk. Concepts and topics covered will include:
The 3 levels of decision making you must navigate on a daily basis and how they impact the rest of the organization
Applying meaningful metrics to demonstrate value to executives and mature program operations for optimal effectiveness
Finding program gaps where remediation efforts or SLA compliance is lagging, and taking steps to help affected teams improve and succeed
How Tenable helps to improve operational efficiency, address threats and vulnerabilities faster, and demonstrate tangible business value at all levels of the organization
Presented by: Tenable

1:10 - 1:40 PM MST
WORKSHOP 2 - In The Know: Coping with Recession Concerns on IT Spending
Concerns of a Recession looms whether there results in one or not. With a war raging across the ocean, a potential European energy crisis this winter, and inflation numbers in the US refusing to subside, the macroeconomic environment has caused enterprise IT leaders to rethink their strategies. Learn how your peers are changing their plans to deal with the recession.
Presented by: Rimini Street

1:50 - 2:20 PM MST
WORKSHOP 1 - Ransomware Trends & Cybersecurity Defense Strategies
 Check back for updates on this session.
Presented by: Dr. Cheryl Cooper, BISO, T-Mobile

1:50 - 2:20 PM MST
WORKSHOP 2 - AI in the Enterprise- Identifying Winning Business Cases
Enterprises have hordes of data and many opportunities to integrate other data sources. But readying data for AI experimentation is expensive and requires an iterative approach.
This session will focus on finding the best opportunities to experiment with AI and on applying agile practices in machine learning initiatives.
2:30 - 3:10 PM MST
PRESENTATION - Learn Value Stream Management the Easy Way
Value Stream Management may be the next big thing but seems like a lot to swallow. Even organizations with mature Agile and DevOps processes are unsure how to capitalize on this proven method of process improvement. To front-load success and reduce risk, you'll need to see value quickly and then build on that success. Properly implemented, VSM can boost time-to-market and a company's ability to compete and win in the marketplace by maximizing ROI and unifying your organization's business and technology objectives.
In this session, you'll learn how OpenText simplifies Value Stream Management by helping organizations track, analyze, and predict resourcing, reduce risk, and identify waste to help you increase value as a product flows from "strategy to delivery" to achieve superior business outcomes:
Maximize Business Value and Effectiveness: Discover, visualize and manage flow of value from "strategy to delivery" powered by AI and analytics that is easy to deploy

Accelerate Delivery and Efficiency: Integrates with your existing toolchains to improve productivity and remove friction in the value stream with smart automation

Gain Competitive Advantage: Differentiate customer experience with high quality value stream insights to manage risk and streamline delivery. Empower continuous feedback, learning and improvement.
Join OpenText for this discussion, including why the time for VSM is now and how to capitalize on it the easy way.

Presented by: OpenText

3:10 - 3:25 PM MST
SINC NETWORKING & REFRESHMENT BREAK
Circle back with your Peers on the content so far while grabbing a coffee and a snack
3:25 - 4:05 PM MST
PRESENTATION - Systems of Experience: The CIO's Role in the Future of Work
The definition of work-life balance has changed, and the nature of work has changed. Life, family, and work are all integrated, we need software solutions that allow us the flexibility to live our lives and attract a diverse talent. Solutions that improve experience locally while allowing us to operate globally removing the friction, increasing productivity improving employee experience and in turn positively impacting the customer experience. Focused on retention and customer satisfaction.
Presented by: RingCentral

4:15 - 5:05 PM MST
ROUNDTABLE & PANEL - Diving into Talent Acquisition, Diversity and Retention
In most markets, there is an abundance of open IT jobs with fewer people able to fill them – and the positions are getting more expensive. Working remotely is the norm, but not optimal (usually). There is less off-shoring and more resources are focused locally or within the same hemisphere.
Additionally, we are still not recruiting enough women and minorities into the rank and file, especially senior IT roles, and we're losing talent to major tech hubs.
Join us at the roundtable with your peers as we dive into solutions to tackle the following challenges:
How do you scale staff/team without losing them to major tech hubs?
How do you create more diversity – not only among race and gender – but diversity of thought Old vs New Thinking?
How do we mentor universities to implement actionable steps for supplying more IT talent?
Panelist: Dr. Cheryl Cooper, BISO, T-Mobile

5:30 - 7:00 PM MST
SINC NETWORKING RECEPTION
Engage your Peers over canapés and cocktails
7:00 - 9:00 PM MST
SINC NETWORKING & ENGAGEMENT DINNER
Open seating buffet meal serving 5 star food and great Peer engagement
8:00 AM - 8:55 AM MST
SINC IT LEADERS NETWORKING BREAKFAST
Full Breakfast and lots of coffee available!
9:00 AM - 9:40 AM MST
PRESENTATION - Low Hanging Fruit – Improving AD Security for the Easy Win
Threat actors, Red-Teams, and Ransomware have been abusing Active Directory for years. In fact, attackers have compromised or leveraged AD in 100% of the successful ransomware attacks over the last 3 years.
This discussion will discuss new technologies to help you visualize the risk in your AD and add a layer of security around this very important part of enterprise infrastructure.
9:50 - 10:20 AM MST
WORKSHOP 1 - Accelerating Software Delivery and Ensuring Compliance through Value Stream Management
In the fast-paced world of IT and Security, optimizing software delivery and ensuring compliance are essential for organizations looking to remain competitive and meet ever-evolving customer demands. This presentation will explore the role of Value Stream Management (VSM) in accelerating software delivery, enhancing digital transformation efforts, and ensuring compliance within the IT & Security industry. Attendees will learn how VSM can drive innovation, efficiency, and compliance within their organizations by providing a comprehensive overview of VSM, discussing challenges and opportunities in the global context, and sharing best practices for successful implementation.
Presented by: CloudBees


9:50 - 10:20 AM MST
WORKSHOP 2 - Proactive Threat Hunting for SOC & Incident Responders
 Check back for updates on this session.
Presented by: Binalyze

10:20 - 10:35 AM MST
SINC NETWORKING & REFRESHMENT BREAK
Circle back with your Peers on the content so far while grabbing a coffee and a snack
10:40 - 11:10 MST
WORKSHOP
 Check back for updates on this session.
Presented by: ThreatLocker

11:15 - 12:00 PM MST
FIRESIDE CHAT - 90-DAY PLAN IN YOUR NEW ROLE
You've just stepped into your new IT leadership role. Your first 90 days in a new IT leadership role should be focused on learning. Investing this time will help you understand the current state, appreciate the culture and inform your strategy. Prioritize these steps to kickstart improvement:
Understand your job. Learn the organization and industry you are in
Define and revise measurements for success
Articulate your vision and strategy
Organize people for success
Build culture
Revise processes for success & delivery, and suitable for the environment and the times
Upgrade technologies
12:00 - 1:00 PM MST
SINC NETWORKING LUNCH
Open seating, Buffet-style lunch. Serving food for all tastes, pallets, and preferences. Vegan, vegetarian, and halal options available. Serving to-go boxes for those in a hurry!
West Executive Advisory Council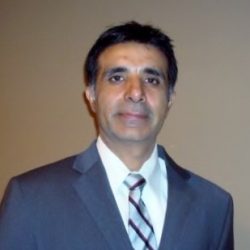 Nadeem Iftikhar
CISO
NextNav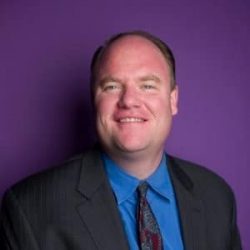 Roger Franke
Vice President of IT
Aramark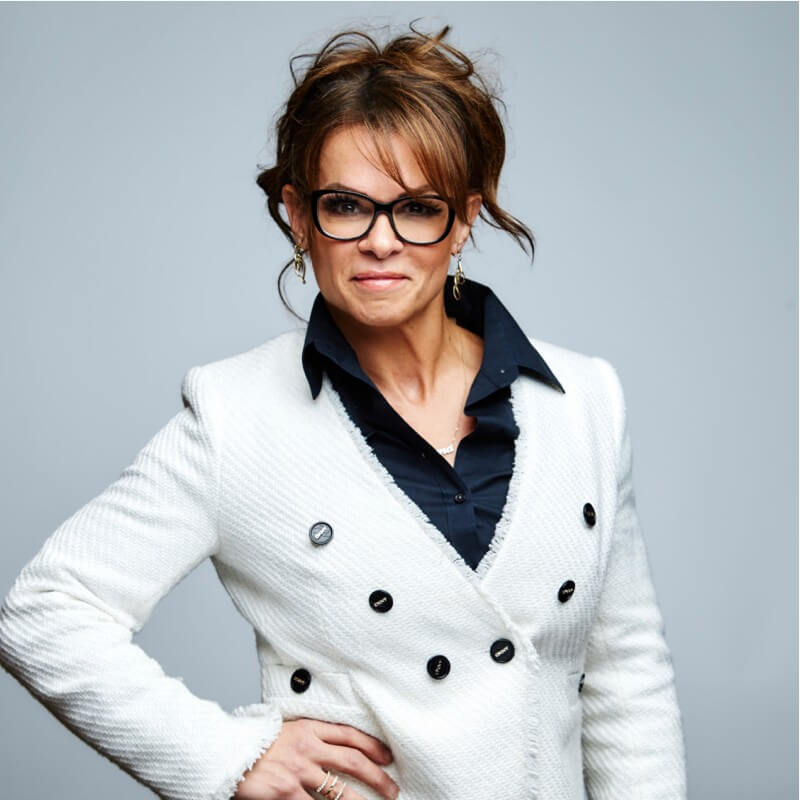 Elena Seiple
VP, CISO
Zillow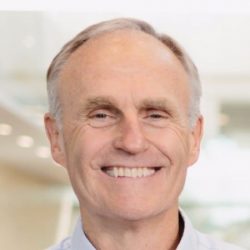 Niel Nickolaisen
CIO
Sorenson Communications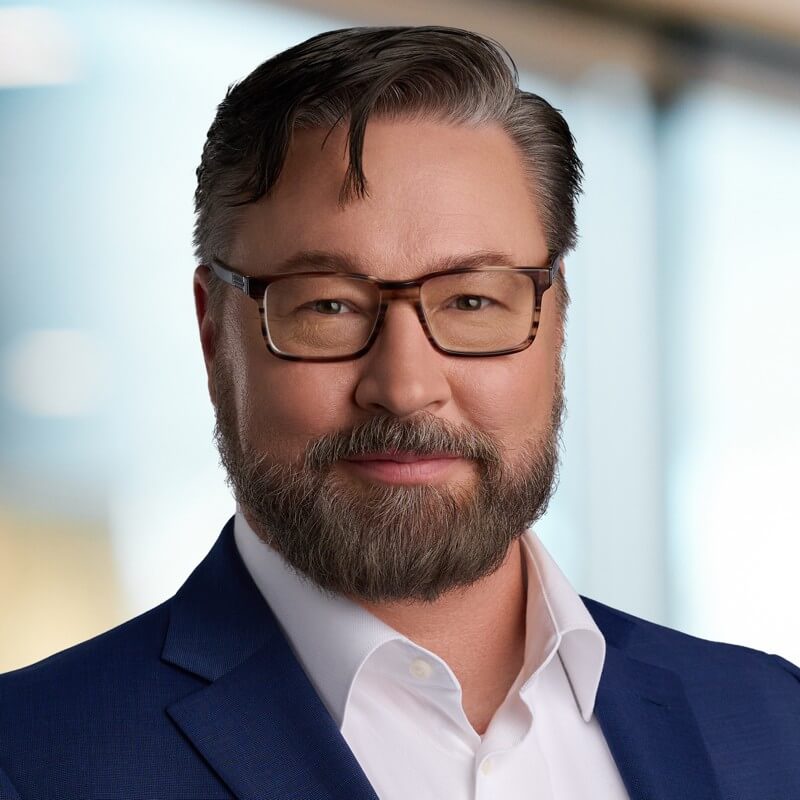 Paul Duchouquette
CIO
FDH Aero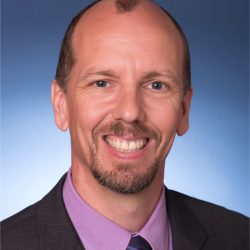 Chris Stoneley
CISO
Cathay Bank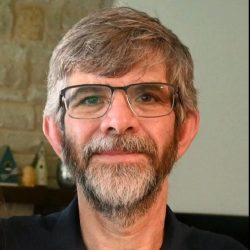 Robert Martin
CTO
Bridgepay Network Solutions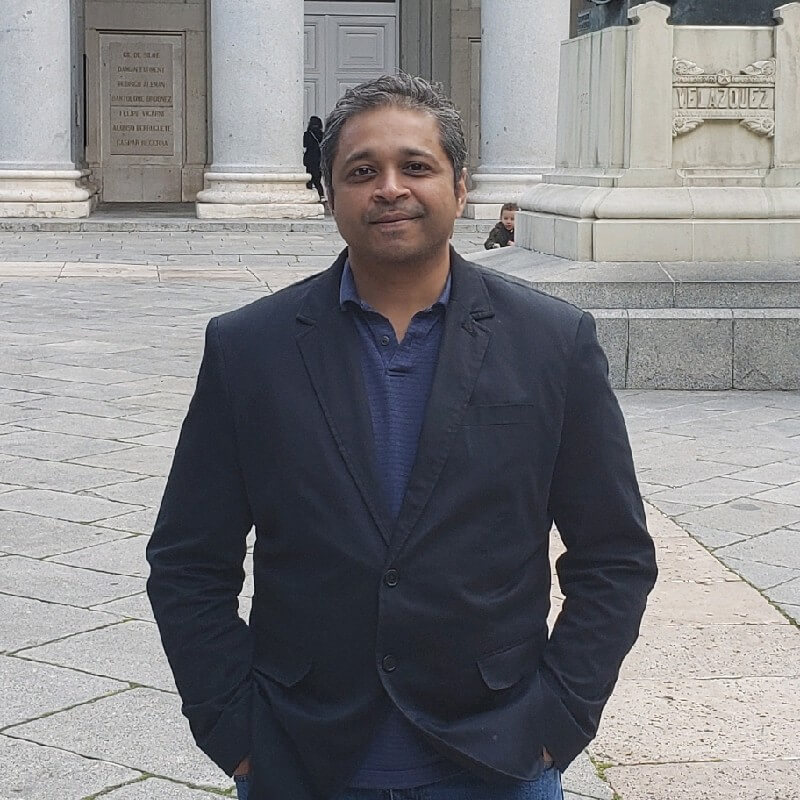 Vijay Mohnish
CTO
Ria Financial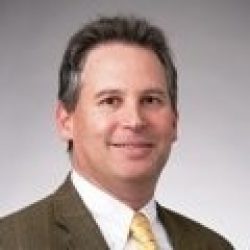 Marcel Spitalnik
Director of Business Transformation
Danone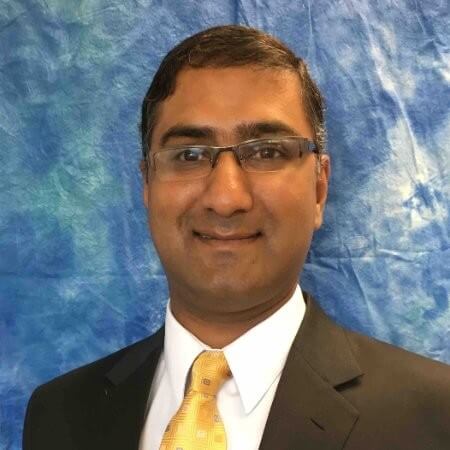 Adip Dsouza
VP of Technology
Merchants Mortgage & Trust Corporation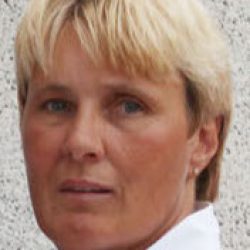 Sylvia Jessen
Director of IT
University of Utah School of Medicine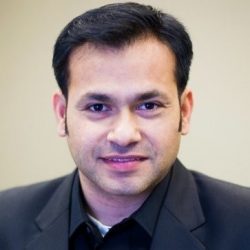 Tanweer Surve
Technology CTO
Wells Fargo
Forum Speakers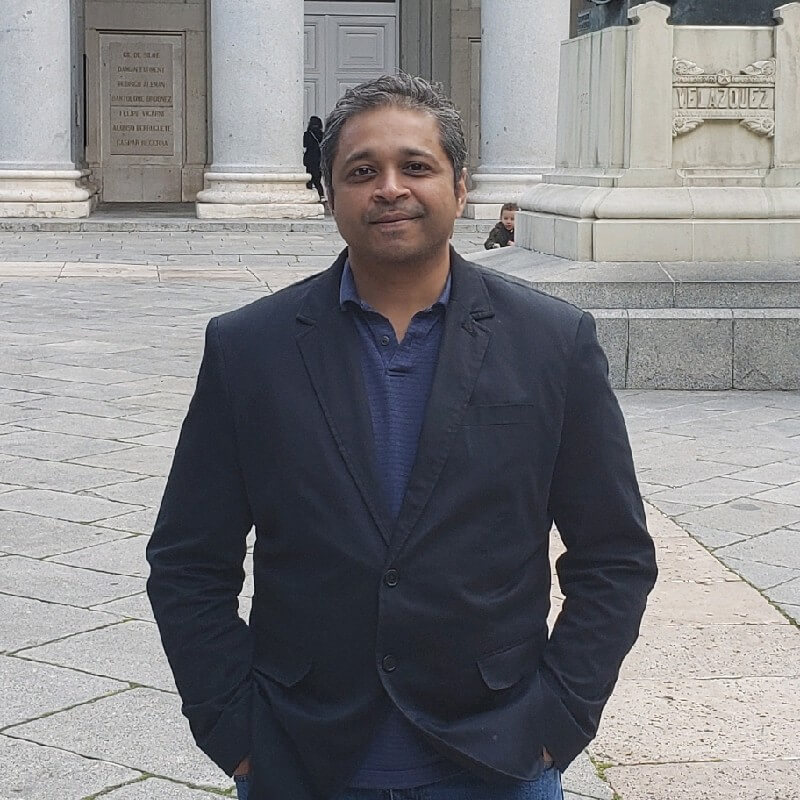 Vijay Mohnish
CTO
Ria Financial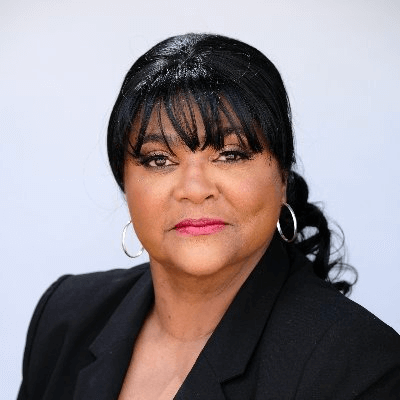 Dr. Cheryl Cooper
BISO
T-Mobile
Forum Sponsors
diamond Sponsor
platinum Sponsor
gold Sponsor
silver Sponsor