The SINC West IT & Security Leaders Forum brings together top regional leaders for three days of engagement geared specifically towards our West IT executives.
Forum speakers and presentations will focus on topics most directly impacting attendee resource challenges, which will in turn drive regional industry growth. Executives and service providers alike will engage through one-on-one engagements and open-discussion group meetings, all while creating valuable networking and community-building opportunities to foster regional development.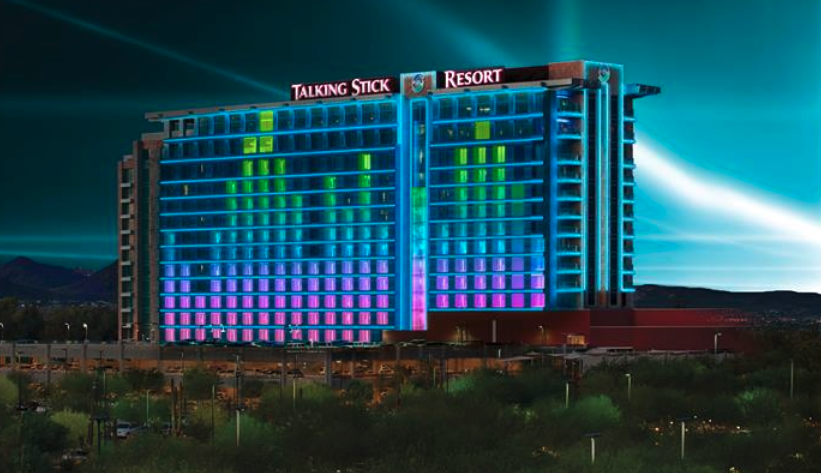 Talking Stick Resort
Talking Stick Resort is a luxurious Four-Diamond Scottsdale resort, where fun is limited only by your imagination. Play in style on the 240,000 square foot casino, savor the flavors and take in the panoramic views from the award-winning Orange Sky Restaurant, or test your skills on one of the most scenic and challenging golf courses in Scottsdale. Then when it's time to relax, head up to The Spa and enjoy a relaxing spa treatment while overlooking incredible views of the Valley.
Forum Agenda
Agenda may be subject to change. Check back regularly for Updates.
2:00 PM - 5:00 PM MST
FORUM REGISTRATION & APP DEMONSTRATION
Get familiar with SINC Staff and the event layout. Secure your complimentary Swag Bag and learn how to use the Onsite Application for Peer Engagement and win great prizes!
5:30 PM - 7:00 PM MST
WELCOME NETWORKING RECEPTION
Engage your Peers over canapés and cocktails!
7:00 PM - 9:00 PM MST
SINC NETWORKING & ENGAGEMENT DINNER
Open seating buffet meal serving 5-star food and great Peer engagement before Day 1 kicks off.
7:00 AM - 7:55 AM MST
SINC IT LEADERS NETWORKING BREAKFAST
Full breakfast and lots of coffee available!
8:00 AM - 8:05 AM MST
SINC OPENING REMARKS
A Thank You from SINC – setting the tone for a great day!
8:05 AM - 8:45 AM MST
PRESENTATION: Driving to Better Board & Committee Reporting
Too often, board and committee presentation materials are awash with lots of good information – but are they driving the right dialogue? This session will cover how to structure the materials presented – is it informational? What is your purpose in presenting? Is there a decision to be made? Is approval required? Is a recommendation to another committee the desired outcome? How should the lines of defense be represented in and by the materials? Chris Stoneley, Cathay Bank's CISO will explore the topic of driving to better board and committee reporting – in a relatively painless fashion.
Speaker: Chris Stoneley, CISO, Cathay Bank
8:55 AM - 9:35 AM MST
KEYNOTE PRESENTATION: Zero Trust and Microsegmentation: Easier Than You Think
Zero Trust has got to be the one of the most talked about themes in cyber security . While the term means different things to different people, there are two things that can be agreed on: it's a journey worth taking and microsegmentation is a key pillar of that journey. The next question always is how do you get started? Regardless of the sophistication of ransomware, the end goal is always the same: get in through a vulnerability and move laterally through your network.
Join this presentation as we help peel back the layers to provide you simple steps to protect yourself from these threats that include:
Gaining visibility to where you are the most vulnerable
Closing risky ports
Leveraging tools you already have in place without adding layers of complexity
While the journey can seem intimidating, we'll help you realize that it doesn't take a team of 100 or a PhD to deploy zero trust microsegmentation that will protect your organization and keep ransomware at bay.
Speaker: Christer Swarts, Director, Industry Solutions, Illumio
Presented by: Illumio


9:45 AM - 10:15 AM MST
EXECUTIVE WORKSHOP 1 - Information Technology Governance Library
Check back for updates on this session.
Speaker: Ralph Johnson, CISO, LA Times
9:45 AM - 10:15 AM MST
EXECUTIVE WORKSHOP 2 - Burnout in IT
Check back for updates on this session.
Speaker: Darrell Bilbrey, Founder & Principal, VantageToYou Consulting
10:15 AM - 10:30 AM MST
NETWORKING & REFRESHMENT BREAK
Circle back with your Peers on the content so far while grabbing a coffee and a snack.
10:35 AM - 11:05 AM MST
WORKSHOP 1 - A Global Shift Left in API Security
As business and technology teams around the world drive cloud adoption and implement modern application architectures, the security vulnerabilities of the sprawling IT stack multiply as visibility dwindles. Now is the time to explore new applications and API security strategies to proactively reduce risk, secure the environment, and capitalize on cloud-native capabilities to meet these challenges for a global workforce.
Join this session to discuss:
Managing the lifecycle of API risks
Defending against API attacks
Developer-led API security practices
Speaker: Robert Smith, Field CISO, Noname Security
Presented by: Noname Security

10:35 AM - 11:05 AM
WORKSHOP 2 - Learn Value Stream Management the Easy Way: 3 Steps to Get You There
Value Stream Management may be the next big thing but seems like a lot to swallow. Even organizations with mature Agile and DevOps processes are unsure how to capitalize on this proven method of process improvement. To front-load success and reduce risk, you'll need to see value quickly and then build on that success. Properly implemented, VSM can boost time-to-market and a company's ability to compete and win in the marketplace by maximizing ROI and unifying your organization's business and technology objectives.
In this session, you'll learn how Micro Focus simplifies Value Stream Management by helping organizations track, analyze, and predict resourcing, reduce risk, and identify waste to help you increase value as a product flows from "strategy to delivery" to achieve superior business outcomes:
Maximize Business Value and Effectiveness: Discover, visualize and manage flow of value from "strategy to delivery" powered by AI and analytics that is easy to deploy
Accelerate Delivery and Efficiency: Integrates with your existing toolchains to improve productivity and remove friction in the value stream with smart automation
Gain Competitive Advantage: Differentiate customer experience with high quality value stream insights to manage risk and streamline delivery. Empower continuous feedback, learning and improvement.
Join Micro Focus for this discussion, including why the time for VSM is now and how to capitalize on it the easy way.
Speaker: Parker Reguero, Enterprise Sales Director, ADM West, Micro Focus
Presented by: Micro Focus

11:15 AM - 11:45 AM MST
EXECUTIVE WORKSHOP - Digital Transformation is Out – The Age of Disruption is In
We might not yet be done with digital transformation but we must now deal with what could be waves of disruptions (COVID, Russia invading Ukraine, supply chain issues, inflation, and whatever comes next). How do we prepare our teams and our organizations to not just survive but thrive in an environment of disruption? In this interactive session, Niel Nickolaisen will cover the four approaches he thinks best build resilience and adaptability. He will then ask session participants to talk about what they can do to deal with whatever comes our way. Niel's four approaches are:
Loosely-couple everything
Simplify, standardize and then simplify some more
Build an empowered, resilient and adaptive culture
Get good at agile principles
Niel Nickolaisen, Director of Enterprise Systems and Security, Utah State University
11:55 AM - 12:35 PM MST
WORKSHOP 1 - Systems of Experience: The CIO's Role in the Future of Work
The definition of work-life balance has changed, and the nature of work has changed. Life, family, and work are all integrated, we need software solutions that allow us the flexibility to live our lives and attract a diverse talent. Solutions that improve experience locally while allowing us to operate globally removing the friction, increasing productivity improving employee experience and in turn positively impacting the customer experience. Focused on retention and customer satisfaction.
Speakers:
Jon House, Solutions Engineer, Enterprise-West, RingCentral
Scott Horner, Solution Engineer, RingCentral
Presented by: RingCentral

11:55 AM - 12:35 PM MST
WORKSHOP 2 - Continuous Security Validation and You: A Tale as Old as Epoch Time
With Incident Response as the new normal, ensuring that our systems and processes support that effort and threat hunting are working as expected. We will discuss why and how to establish a Continuous Security Validation (CSV) program within your organization. Specifically, how such a program evolves beyond Breach and Attack Simulation (BAS) and provides teams a continuous feedback loop to understand their posture and identify gaps as they arise.
Speaker: Jaymin Patel, Solutions Engineer, AttackIQ
Presented by: AttackIQ

12:35 PM - 1:30 PM MST
SINC NETWORKING LUNCH
Open seating, Buffet-style lunch. Serving food for all tastes, pallets and preferences. Vegan, vegetarian, and halal options available
1:40 PM - 2:30 PM MST
INTERACTIVE ROUNDTABLE & PANEL - Diving Into Talent Acquisition, Diversity, and Retention
30-minute open table discussion followed by a 25-minute panel to present individual table findings
In most markets, there is an abundance of open IT jobs with fewer people able to fill them – and positions are getting more expensive. Working remotely is the norm but not optimal (usually). There is less off-shoring and more resources are focused locally or within the same hemisphere. Additionally, we are still not recruiting enough women and minorities into the rank and file, especially senior IT roles, and we're losing talent to major tech hubs. 
Join us for a discussion with your peers as we dive into solutions to tackle the following challenges:
Topics include:
Could you please introduce yourself and tell us a little bit about how you ended up in technology and why?

How do you scale staff/team without losing them to major tech hubs?

How do you create more diversity – not only among race and gender – but diversity of thought – Old vs New thinking?

How do we get the buy in from leadership teams (and the entire company) on board with Diversity & Inclusion initiatives?

Does your organization have a diversity task force? If so, what types of responsibilities does this group take on and how can they improve?
Did you have a mentor at any point in your career and how did this individual help you?
Is there a type of education, certificate or membership that helped you that you would recommend to others?
Do you believe we are doing enough to encourage diversity in technology? What. advice do you have for leaders who are looking to do more?
Moderator: Isaac Sacolick, Bestselling Author, Top Social CIO/CDO, Digital Transformation Influencer, Star CIO
Panelists:
Al Gardner, VP Information Technology, Salud Family Health
Ralph Johnson, CISO, LA Times
Joy Mangrum, AVP, IT Security & Infrastructure, BMI
Helen Knight, Transformation Consultant, Helen Knight Consulting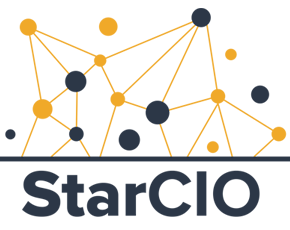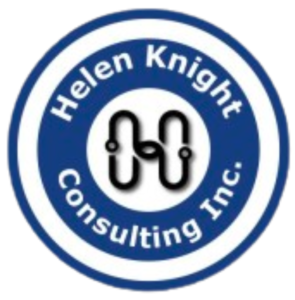 2:40 PM - 3:10 PM MST
WORKSHOP 1 - Fast and Furious Attacks: Using AI to Surgically Respond
Fast-moving cyberattacks can strike at any time, and security teams are often unable to react quickly enough. Join to learn how Autonomous Response takes targeted action to stop in-progress attacks without disrupting your business. The discussion includes real-world threat finds.
Explore today's threats and challenges and learn how advances in AI have been leveraged to allow for very surgical actions to be taken autonomously – where humans can no longer react fast enough
Speaker: Konnor Anderson, Global Vice President | Growth, Darktrace
Presented by: Darktrace

2:40 PM - 3:10 PM MST
WORKSHOP 2 - Shift-Left, Done Right
The current "shift-left" mindset to assess, assert, and evidence compliance and to harden the software supply chain are a DevOps antipattern. The impact goes well beyond over-burdening developers with toil that distracts them from innovation, unplanned audits are highly disruptive, and management is left to make decisions without defensible data. We will discuss this impact as a tax and suggest attributes of solutions to do Shift-Left right.
Speaker: Tim Johnson, Product Marketing Director,Cloudbees
Presented by: Cloudbees


3:20 PM - 3:50 PM MST
PRESENTATION - Low Hanging Fruit – Improving AD Security for the Easy Win
Threat actors, Red-Teams, and Ransomware have been abusing Active Directory for years. In fact, attackers have compromised or leveraged AD in 100% of the successful ransomware attacks over the last 3 years. This discussion will discuss new technologies to help you visualize the risk in your AD and add a layer of security around this very important part of enterprise infrastructure.
Speaker: Joseph Salazar, Technical Marketing Engineer, SentinelOne
Presented by: SentinelOne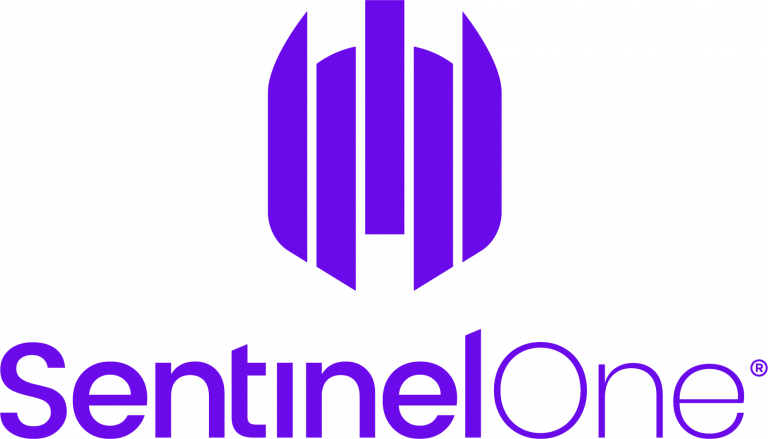 3:50 PM - 4:05 PM MST
SINC NETWORKING & REFRESHMENT BREAK
Circle back with your Peers on the content so far while grabbing a coffee and a snack.
4:10 PM - 4:40 PM MST
EXECUTIVE WORKSHOP 1 - Why the Nonprofit Sector Needs CIOS & How You Can Help
Building a compelling business case for digital transformation is a challenge faced by many technology leaders. It becomes even more complicated when the change beneficiaries are not the funders, and the choice to invest in technology feels like it is taking services from our most vulnerable citizens. Helen Knight, an award-winning leader of non-profit digital transformations will share how she modernized emergency shelters and food banks, and how she uses technology to optimize services for people struggling with poverty. Helen will also share ways technology leaders can use their skills to help people today, and invite you to help solve the challenges ahead.
Speaker: Helen Knight, Transformation Consultant, Helen Knight Consulting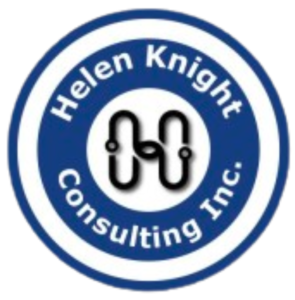 4:10 PM - 4:40 PM MST
EXECUTIVE WORKSHOP 2 - Being Agile
According to the manifesto, an agile team prioritizes:
Individuals and interactions over processes and tools
Working software over comprehensive documentation
Customer collaboration over contract negotiation
Responding to change over following a plan
 Leadership in agile is to align goals, provide feedback, and facilitate self organization. Leaders should create an environment where teams can gain physiological safety and feel empowered to collectively make decisions for their work.
In this discussion, we will explore some of the ways leaders can help teams excel in agile.
Speaker: Sudhakar Namasivayam, Director of Software Engineering, Overstock

4:45 PM - 5:15 PM MST
WORKSHOP 1 - A Data Driven Journey: Insights and Lessons Learned
Everyone's journey to being data-driven is unique. It's like making an apple pie. It's easy to get the ingredients, but you need to know how to put together the right recipe for a great apple pie. In this interactive discussion I will share insights and lessons learned in leading data modernization initiatives and in sharing the journey with customers. Data literacy, culture, governance, quality, technology stack modernization and architecture are all ingredients in driving towards the right data driven recipe. The discussion will include tips and tricks for reducing friction points and how to build the right recipe for your organization.
Speaker: George Trujillo, Principal Data Strategist, Datastax
Presented by: DataStax


4:45 PM - 5:15 PM MST
WORKSHOP 2 - From On-Prem to the Cloud: Your Apps and APIs
The result of digital transformation: It's easier to do business with your customers and partners. But with new architectures, web apps and APIs now deployed from on-prem servers to the cloud, it is harder than ever to get a holistic view of all of these potentially vulnerable assets – never mind defend them.
What are your biggest challenges today in defending these diverse assets? What are the known gaps in your current defenses? What are you seeking in the future to defend your apps and APIs?
Topics covered will include:
How are adversaries preying upon unprotected web apps and APIs?

How are traditional web application firewalls deployed, and what are they missing?
What does the future look like with unified web app and API security solutions?
Speaker: Julian Quintana, Senior Sales Engineer, Fastly
Presented by: Fastly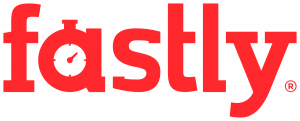 5:30 PM - 7:00 PM MST
SINC NETWORKING RECEPTION
Engage your Peers over canapés and cocktails.
7:00 PM - 9:00 PM MST
SINC NETWORKING & ENGAGEMENT DINNER
Open seating buffet meal serving 5-star food and great Peer engagement before Day 1 kicks off.
8:00 AM - 8:55 AM MST
IT LEADERS NETWORKING BREAKFAST
Full Breakfast and lots of coffee available!
9:00 AM - 9:55 AM MSTPresentation - ERP Modernization
Time to get serious about your ERP. Netsuite, Workday, SAP HANA are all serious contenders now for cloud based ERPs. Both SAP and Oracle are ending support for their on-premises suites over the next 5-10 years creating a need for organizations to modernize.
Metaphors to live by:
Overcoming layer 8 and layer 9 problems (people alignment)
Pulling the sled in the same direction (goal alignment)
Taking inventory ( as-is & to-be of processes, and the gaps between them)
Meteor detection, deflection, and mining (conventional and not so conventional (yet sensible) Ideas about retooling)
New Habitats (re-imagining worlds and the enterprises that will thrive there)
Speaker: Shawn Aker, Advisor Sales Engineer, Boomi
Presented by: Boomi

9:50 AM - 10:30 AM MST
WORKSHOP 1 - The Perfect Blend - Healthcare Interoperability: TEFCA, FHIR API's and Blockchain (Oh My!)
This presentation will give a brief history of legacy interoperability to current day, highlighting the interoperability challenges as we migrate through different methodologies, standards and industry norms including the 21st Century Cures Act/TEFCA and how health information exchange could be drastically impacted by the implementation of a few blockchain concepts in the areas of identity, track and trace and consent to create a wholesale health data marketplace that puts the patient at the center of the equation and allows them to own, manage and profit from their health information.
Speaker: Michael Marchant, Director, Health Information Exchange and System Integration, UC Davis Health
9:50 AM - 10:30 AM MST
WORKSHOP 2 - In The Know: Coping with Recession Concerns on IT Spending
Concerns of a Recession looms whether there results in one or not. With a war raging across the ocean, a potential European energy crisis this winter, and inflation numbers in the US refusing to subside, the macroeconomic environment has caused enterprise IT leaders to rethink their strategies. Learn how your peers are changing their plans to deal with the recession.
Speaker: Guy Guiffre, VP Sales, America – West, Rimini Street
Presented by: Rimini Street

10:40 AM - 11:10 AM MST
WORKSHOP 1 - MDR+ Mission Control for Cybersecurity
Three forces are colliding to create a perfect cyberstorm: An escalated threat level, a cybersecurity talent shortage and the growing complexity that comes with managing a multitude of security solutions. This storm is driving change, forcing us to break down silos between endpoint, workload, network and identity. It's driving the need to leverage existing tooling rather than bolting on more. And it is reshaping the focus of managed security services away from "busy work" and toward "expert work." This session will explore a case study of a new type of MDR service from Open Systems. A new approach that offers shelter from the storm.
Speaker: Kirk Greene, Sr. Sales Engineer, Open Systems
Presented by: Open Systems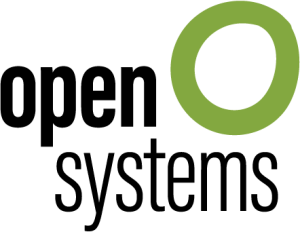 10:40 AM - 11:10 AM MST
WORKSHOP 2 - The Zoom Effect: A Framework for Security Program Transformation
As companies grow from startups to global enterprise, their information security organizations often need to undergo rapid transformations to meet the needs and scale of the business and its customers. It can be challenging for information security teams to clearly define and communicate those needs, and obtain necessary executive support, funding, and resources for the program. To address these challenges, establishing a framework can help these teams communicate and gain executive support and buy-in of information security objectives, prioritizing the objectives based on risks and capabilities, and measuring the ongoing effectiveness of the program on a regular cadence.
Join Heather Ceylan, Head of Security Standards, Compliance, and Customer Assurance at Zoom as they discuss "The Zoom Effect", provide a general framework that can be adapted to rapidly transform, scale, or improve your security program, and share the outcomes, lessons learned and key factors to consider.
Speaker: Heather Ceylan, Head of Security Standards, Compliance, and Customer Assurance, Zoom
Presented by: Zoom

11:10 AM - 11:25 AM MST
SINC NETWORKING & REFRESHMENT BREAK
Circle back with your Peers on the content so far while grabbing a coffee and a snack.
11:30 AM - 12:00 PM MST
WORKSHOP - 1,000 Cyber Attacks: New Ransomware Trends Report Insights (Provided for Midwest 22)
There is no better teacher than one's enemies and no better way to learn than by studying their attacks. Join us to hear the results of one of the largest independent research studies on ransomware preparedness and response, based on 1,000 unbiased organizations across nine countries around the world ― all of whom survived a cyber attack. Learn how those organizations persisted through ransomware events and how backup fits within their remediation strategies so you can improve your disaster recovery process.
This session will arm you with fresh insights on:
The pervasiveness of ransomware

Best practices for remediation

How immutability and air gapping can protect your data

How organizational alignment drives successful recovery

And more!
Speaker: Joe Marton, SE Manager, North Central US, Veeam
Presented by: Veeam

12:05 PM - 12:40 PM MST
WORKSHOP - Evolution of Protection of Cardholder Data
Check back for updates on this session.
Speaker: Robert Martin, CTO, Bridgepay Network Solutions
12:40 PM - 1:30 PM MST
SINC NETWORKING LUNCH
Open seating, Buffet-style lunch. Serving food for all tastes, pallets and preferences. Vegan, vegetarian, halal options available. Serving to-go boxes for those in a hurry!
West Executive Advisory Council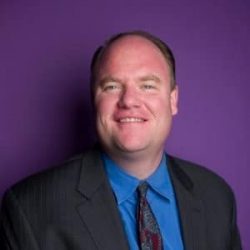 Roger Franke
Vice President of IT
Aramark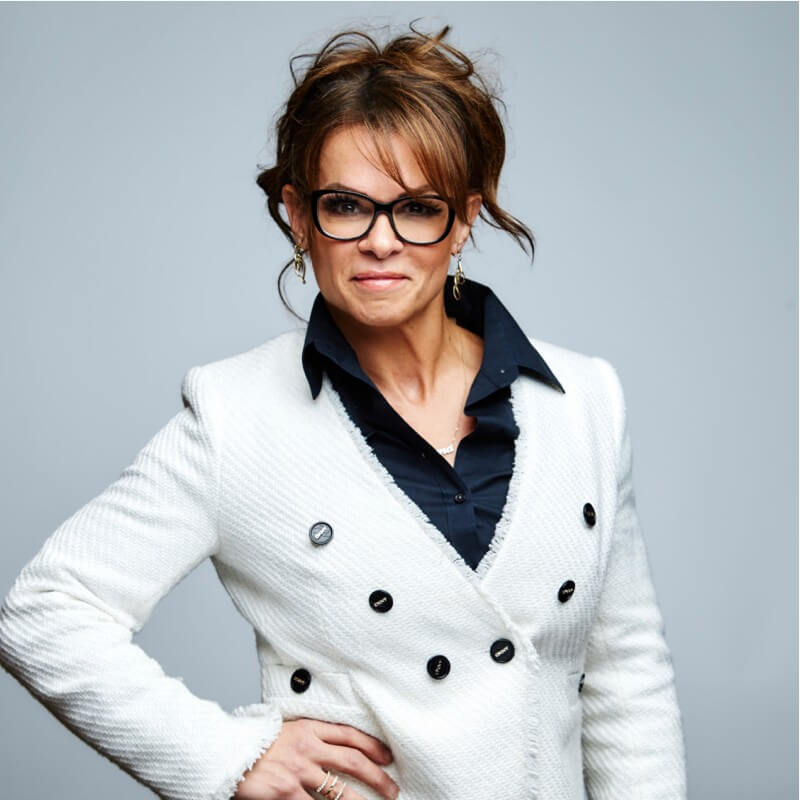 Elena Seiple
VP, CISO
Zillow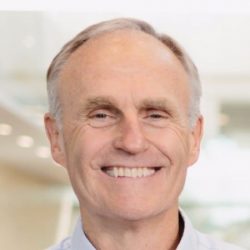 Niel Nickolaisen
CIO
Sorenson Communications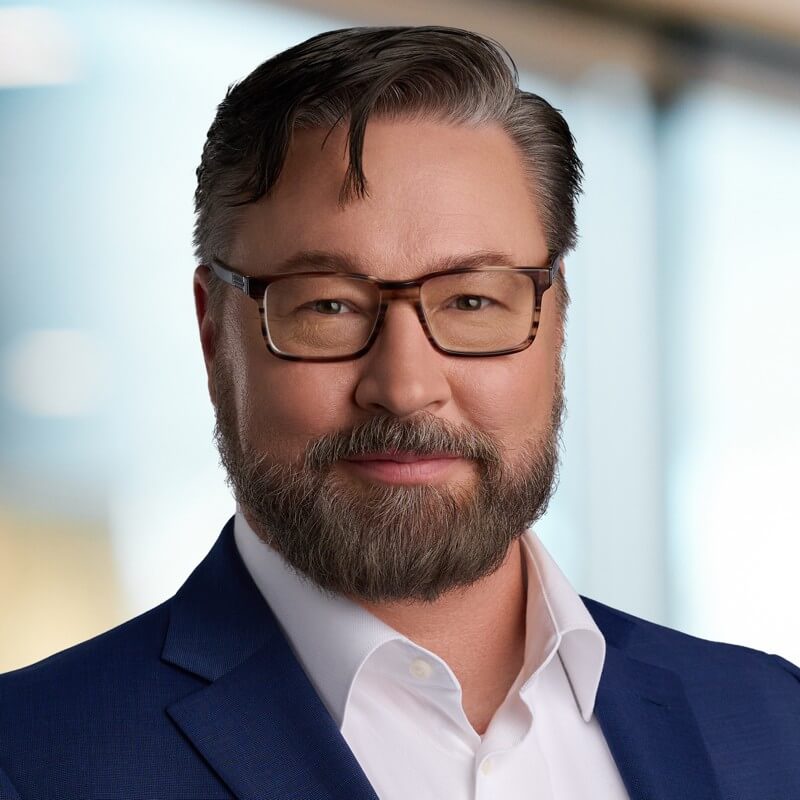 Paul Duchouquette
CIO
FDH Aero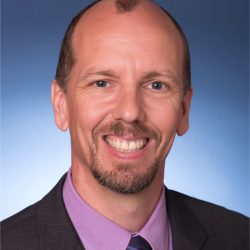 Chris Stoneley
CISO
Cathay Bank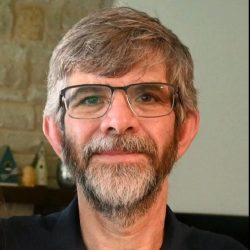 Robert Martin
CTO
Bridgepay Network Solutions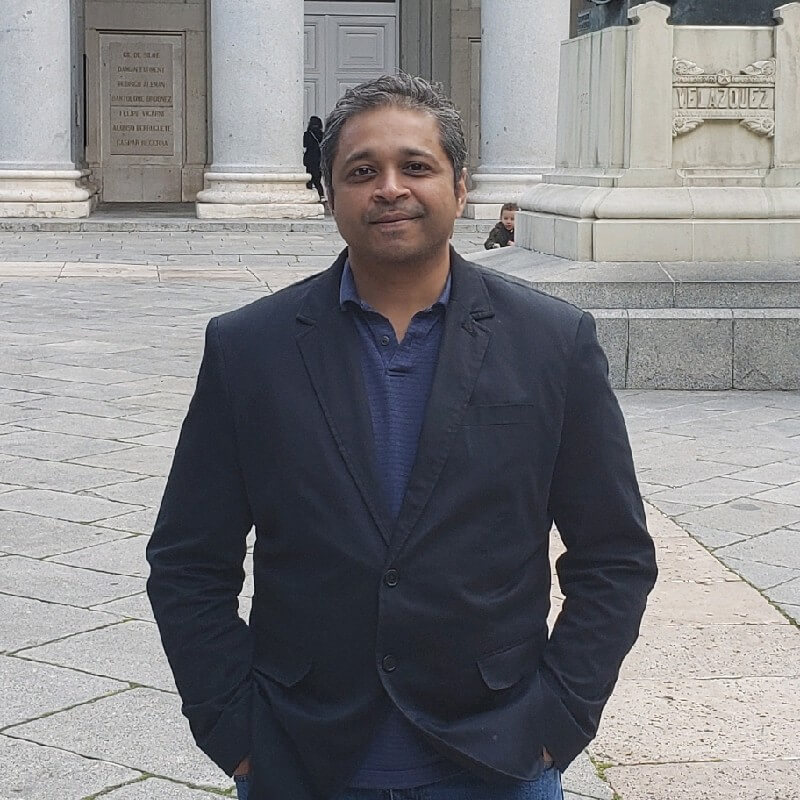 Vijay Mohnish
CTO
Ria Financial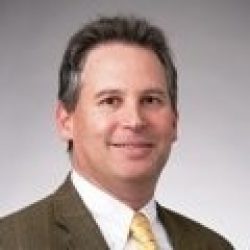 Marcel Spitalnik
Director of Business Transformation
Danone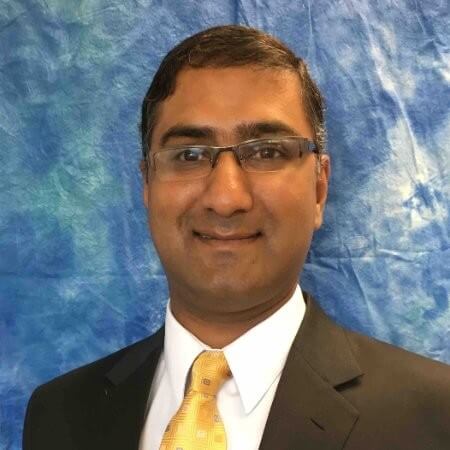 Adip Dsouza
VP of Technology
Merchants Mortgage & Trust Corporation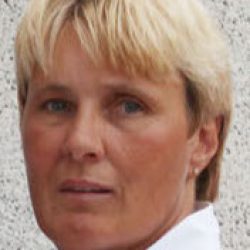 Sylvia Jessen
Director of IT
University of Utah School of Medicine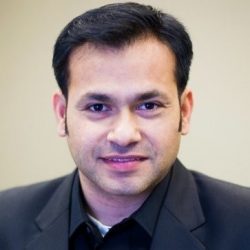 Tanweer Surve
Technology CTO
Wells Fargo
Forum Speakers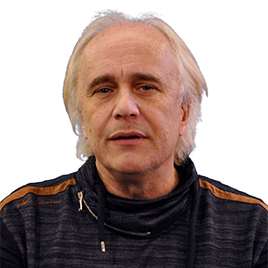 Christer Swarts
Director, Industry Solutions
Illumio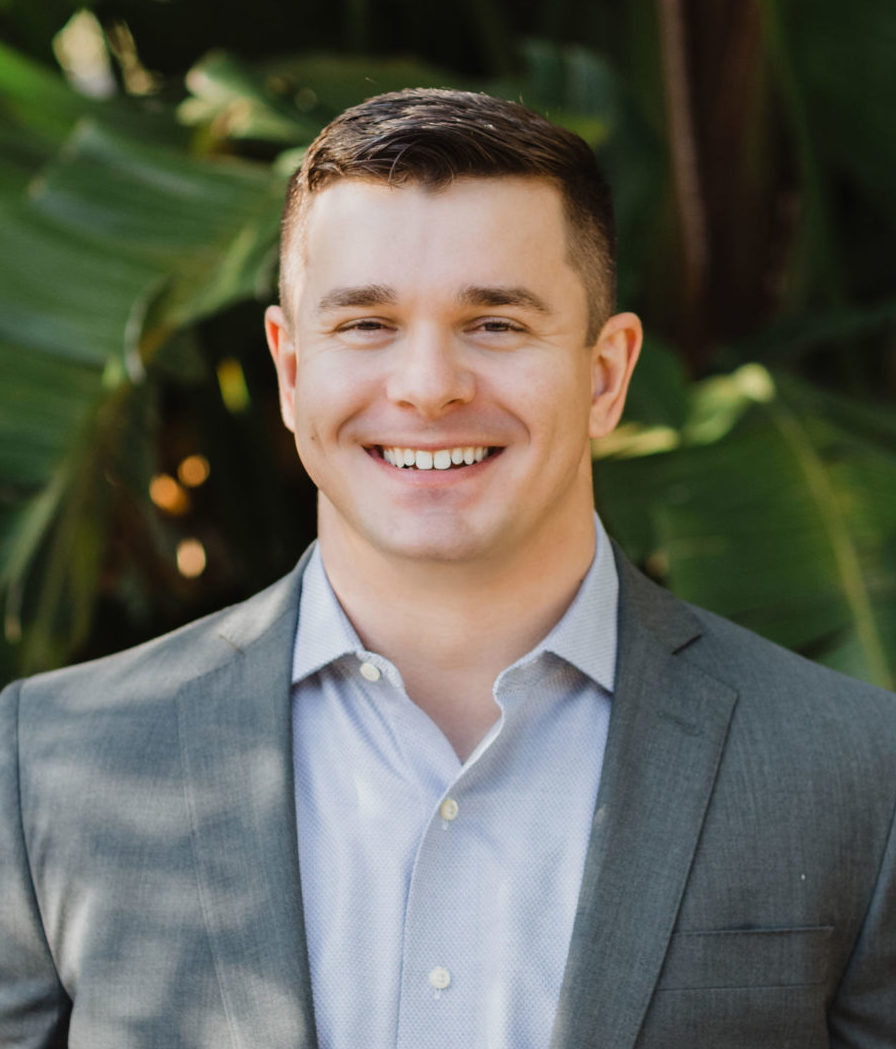 Robert Smith
Field CISO
Noname Security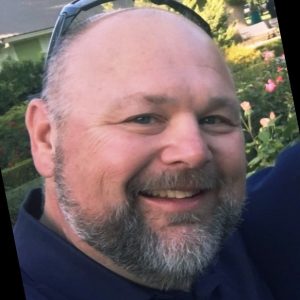 Michael Marchant
Director, Health Information Exchange and System Integration
UC Davis Health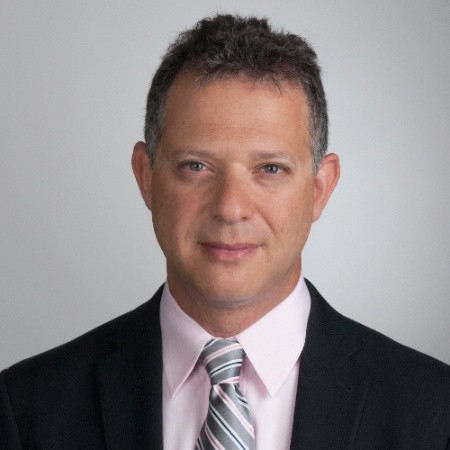 Isaac Sacolick
Bestselling Author, Top Social CIO/CDO, Digital Transformation Influencer
Star CIO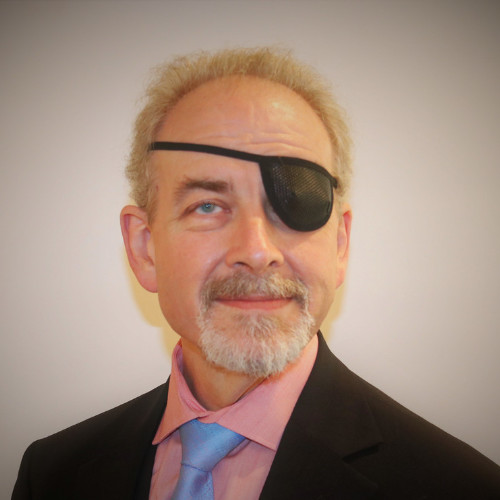 Ralph Johnson
CISO
Los Angeles Times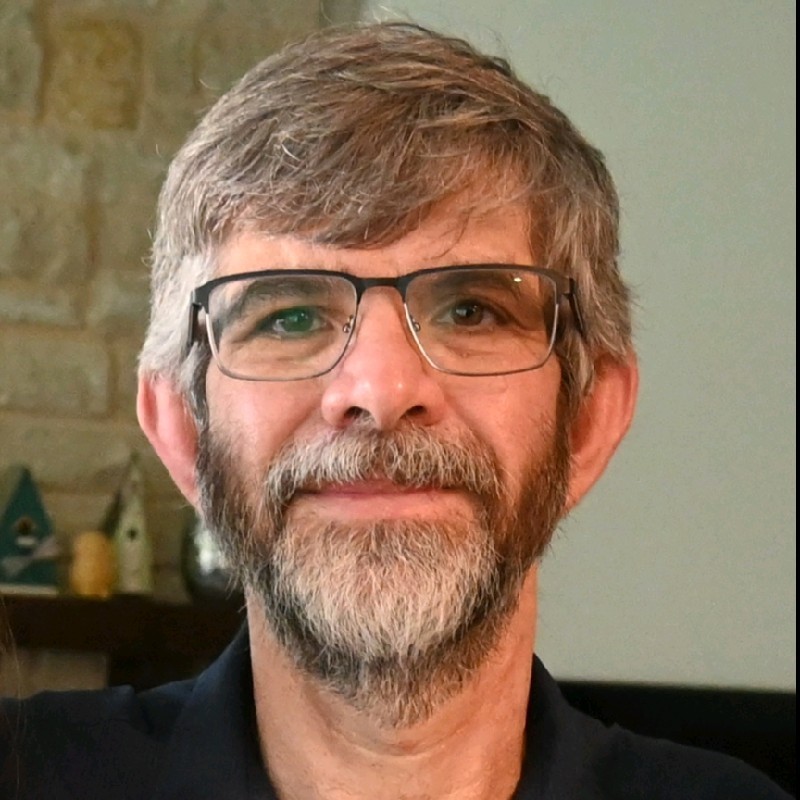 Robert Martin
CTO
Bridgepay Network Solutions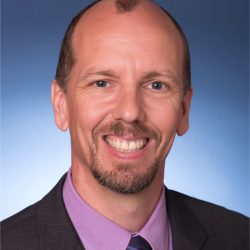 Chris Stoneley
CISO
Cathay Bank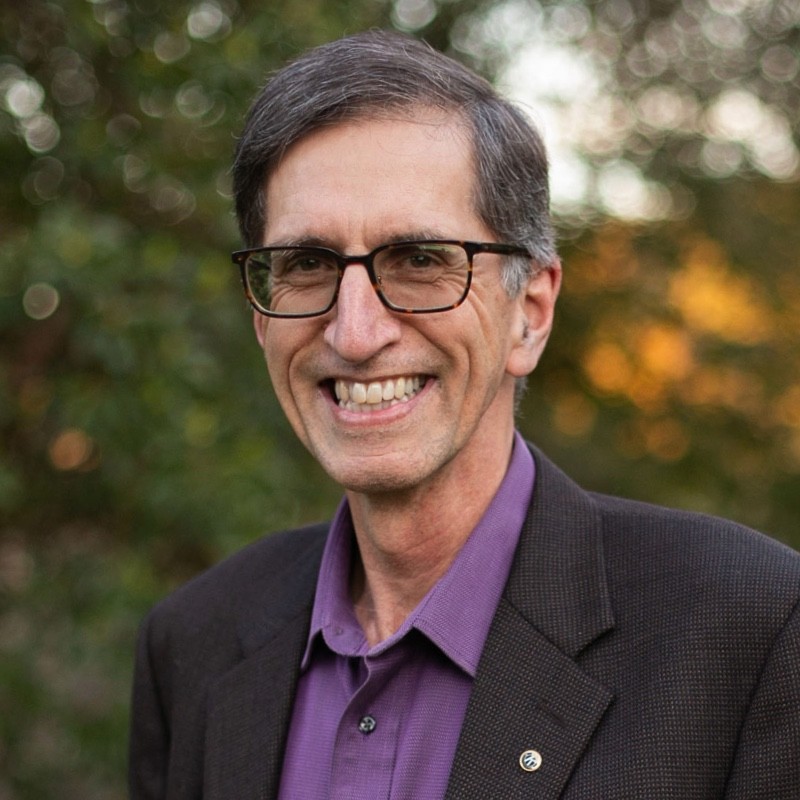 Tim Johnson
Product Marketing Director
Cloudbees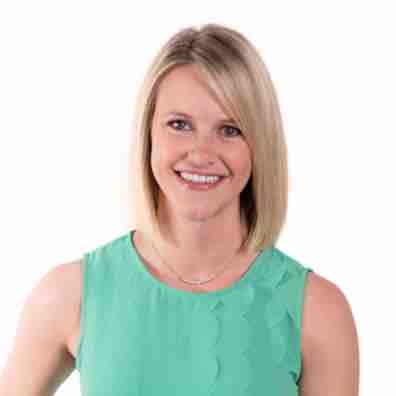 Heather Ceylan
Head of Security Standards, Compliance, and Customer Assurance
Zoom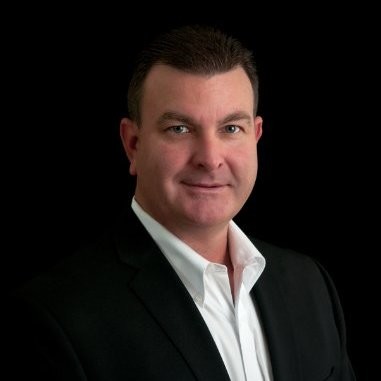 Kirk Greene
Sr. Sales Engineer
Open Systems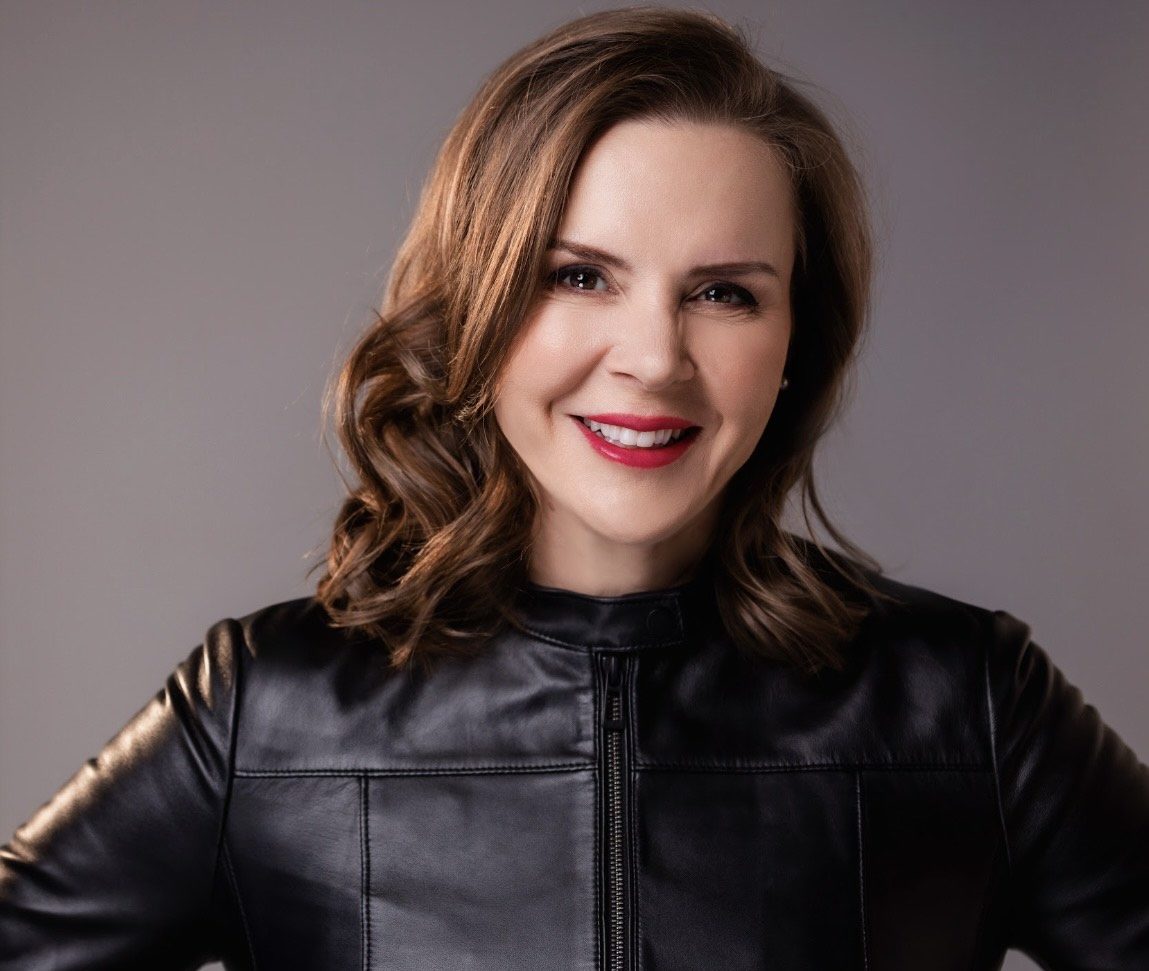 Helen Knight
Transformation Consultant
Helen Knight Consulting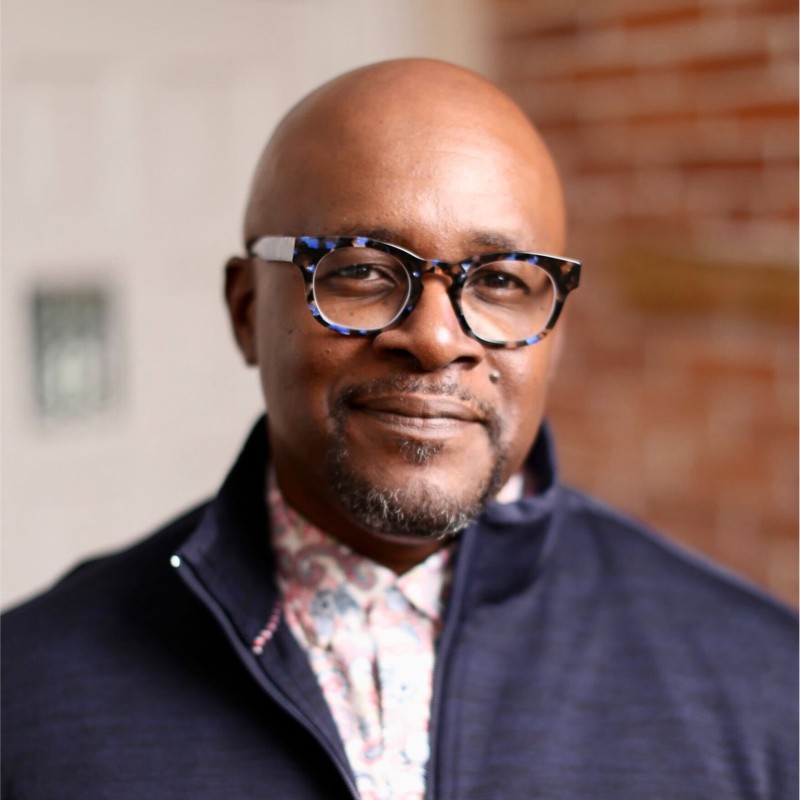 Al Gardner
VP Information Technology
Salud Family Health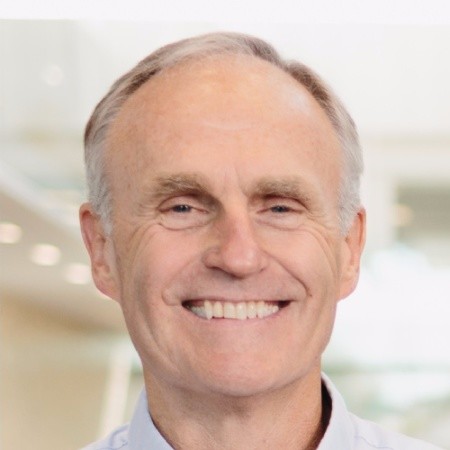 Niel Nickolaisen
Director of Enterprise Systems and Security
Utah State University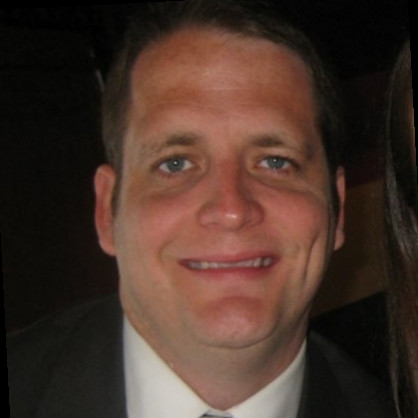 Shawn Aker
Advisor Sales Engineer
Boomi
Konnor Anderson
Global Vice President | Growth
Darktrace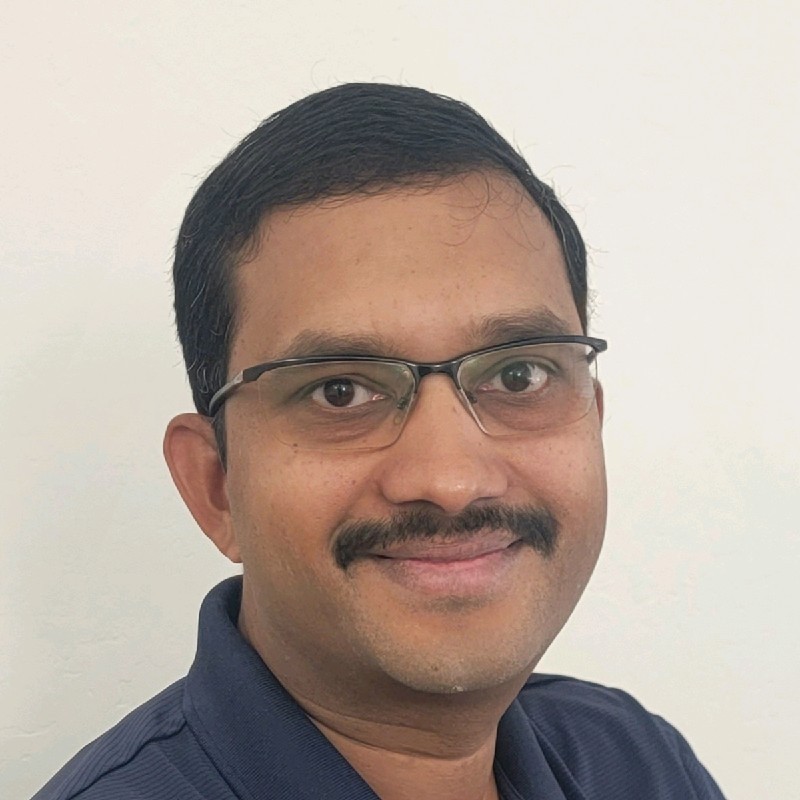 Sudhakar Namasivayam
Director of Software Engineering
Overstock

Joe Marton
SE Manager, North Central US
Veeam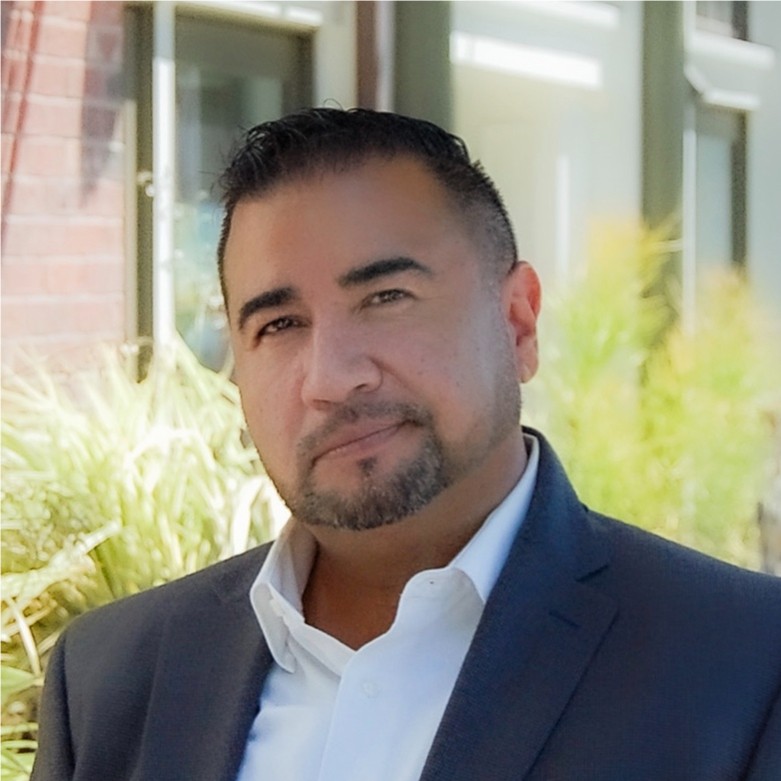 Julian Quintana
Senior Sales Engineer
Fastly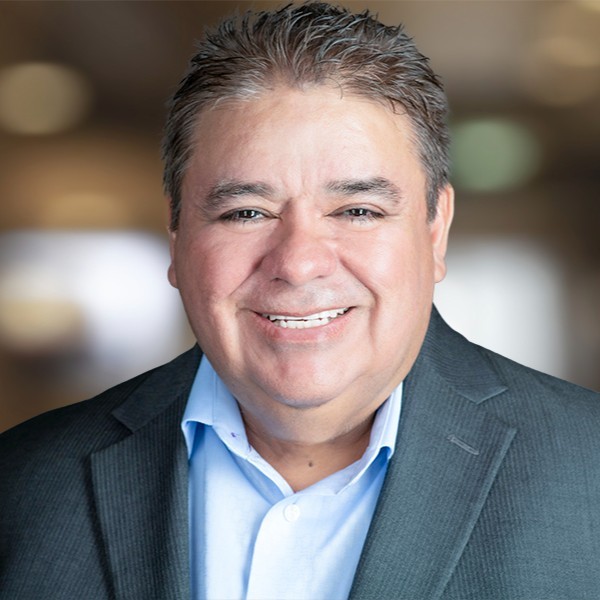 George Trujillo
Principal Data Strategist
Datastax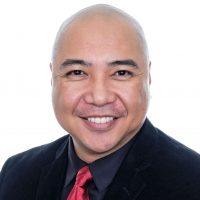 Joseph Salazar
Technical Marketing Engineer
SentinelOne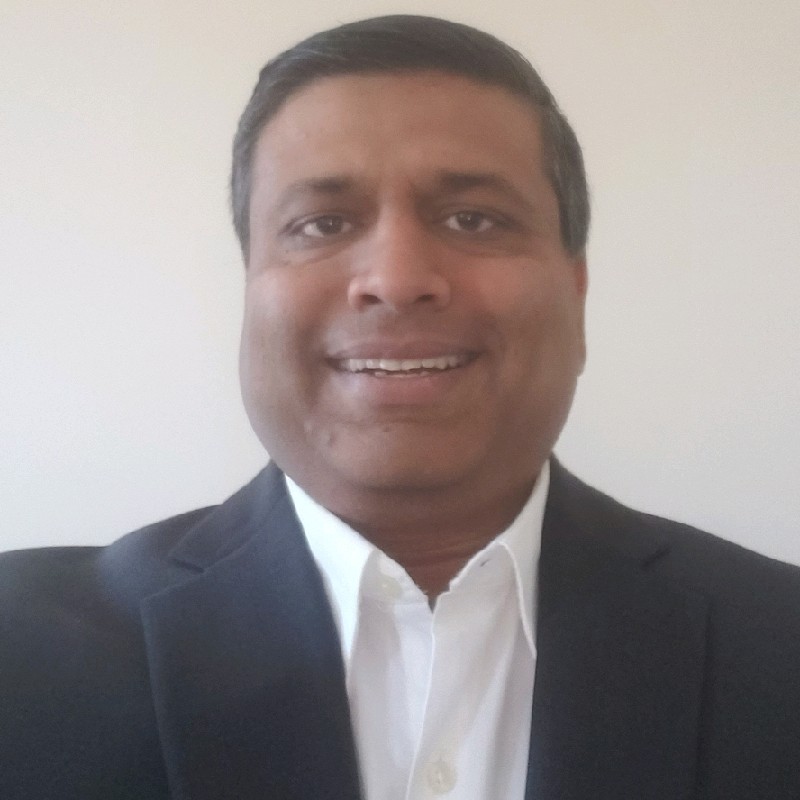 Jaymin Patel
Solutions Engineer
AttackIQ
Parker Reguero
Enterprise Sales Director, ADM West
Micro Focus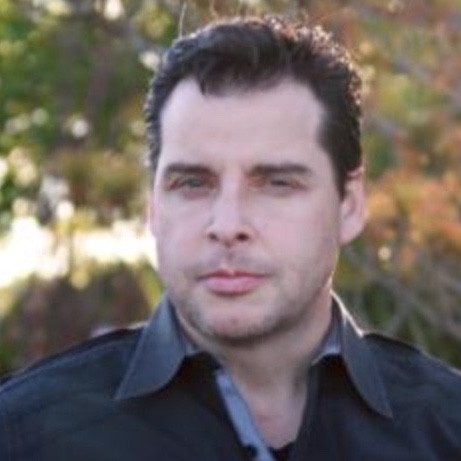 Guy Guiffre
VP Sales, America – West,
Rimini Street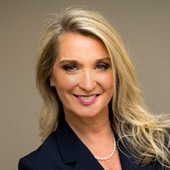 Joy Mangrum
AVP, IT Security & Infrastructure
BMI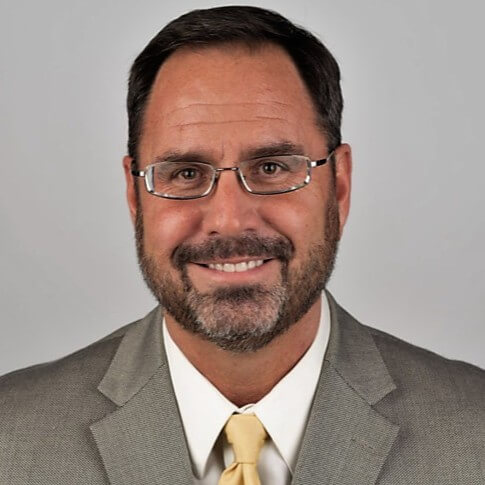 Jon House
Solutions Engineer, Enterprise-West
RingCentral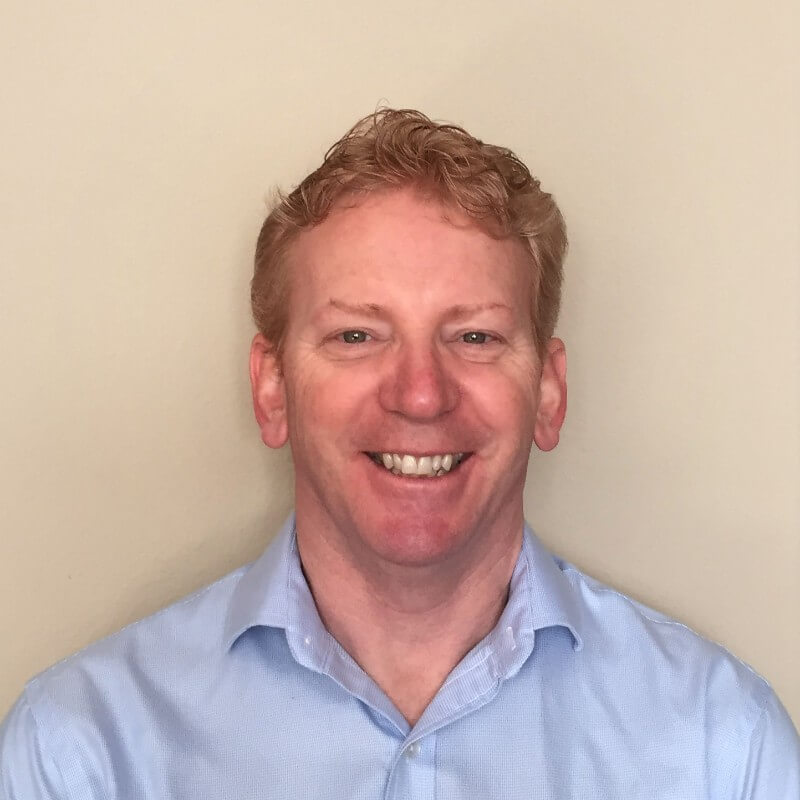 Scott Horner
Solution Engineer
RingCentral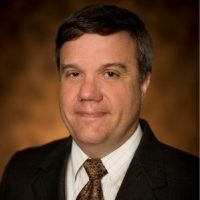 Darrell Bilbrey
Founder & Principal
VantageToYou Consulting
Forum Sponsors
platinum Sponsor
gold Sponsor
silver Sponsor