Most modern enterprises do not have time, talent or capital to maintain existing data centers. Clouds must meet enterprise app requirements and support their app modernization initiatives, while cloud operating models must provide visibility across multi-cloud environments to strengthen security, increase performance, optimize costs and automate delivery of services.
These challenges require holistic solutions for planning and migrating applications to any cloud. Join us for an engaging discussion on how to best optimize capital and resources by running and managing in a cloud model.
DINNER AGENDA
5:00 PM EST Welcome Reception and Arrivals with Refreshments
6:00 PM EST Leadership Discussion
Introduction (5 mins)
The peer executive will engage the audience for brief introductions and discuss the format and key takeaways from the guided interaction conversation and dinner discussions.
Guided Interactive Conversation (25 mins)

The cost of aging infrastructure: Legacy infrastructure requires multiple, sometimes niche, skillsets and tools. Do your teams have the right skills now and for the future?
Distributed management: With apps and services running on multiple clouds environments, managing cost, performance, and security can be complex. Do you have holistic visibility into your cloud infrastructure?
Preparing for the future: Investing in new apps and services is one thing, but process change is often more difficult than technology. Do you have a cloud operating model that can unify processes and technology, embrace automation, and reduce waste?

Open Forum Discussion (30 mins)
This discussion will be based on the list of challenges discussed already and will take the format of group brainstorming and open discussion to come up with suggestions and solutions to common challenges at the executive level.
7:15 PM EST Dinner Service
9:00 PM EST Conclusion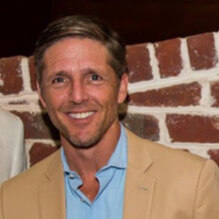 Speaker
Brian Donehoo
Multi-Cloud Senior Director
VMware
Limited Seats Available Register Today!