The SINC Ontario IT & Security Leaders Forum will bring together the top innovative IT and Security leaders across the province for 2 days of interactive engagement. The forum will address the topics that most directly impact the resource challenges of the attendees, which in turn, will drive the growth of Ontario's IT industry and community.
With a heightened focus on collaboration and idea-sharing, the Forum will be geared towards strengthening the IT community across Ontario, while creating beneficial networking opportunities that will contribute to the IT industry's growth throughout the province. IT and Security service providers and executives alike will engage through innovative roundtables and panel debates.
What to expect:
Content created by the Executive Council to ensure true front-of-mind topics are covered
Interactive roundtables with problem-solving scenarios to help delve deeper into digital transformation strategies
Assigned seating to ensure you engage with different people in each session and meet as many attendees as possible
In-depth panel debates between subject matter experts to provide you with the ultimate learning experience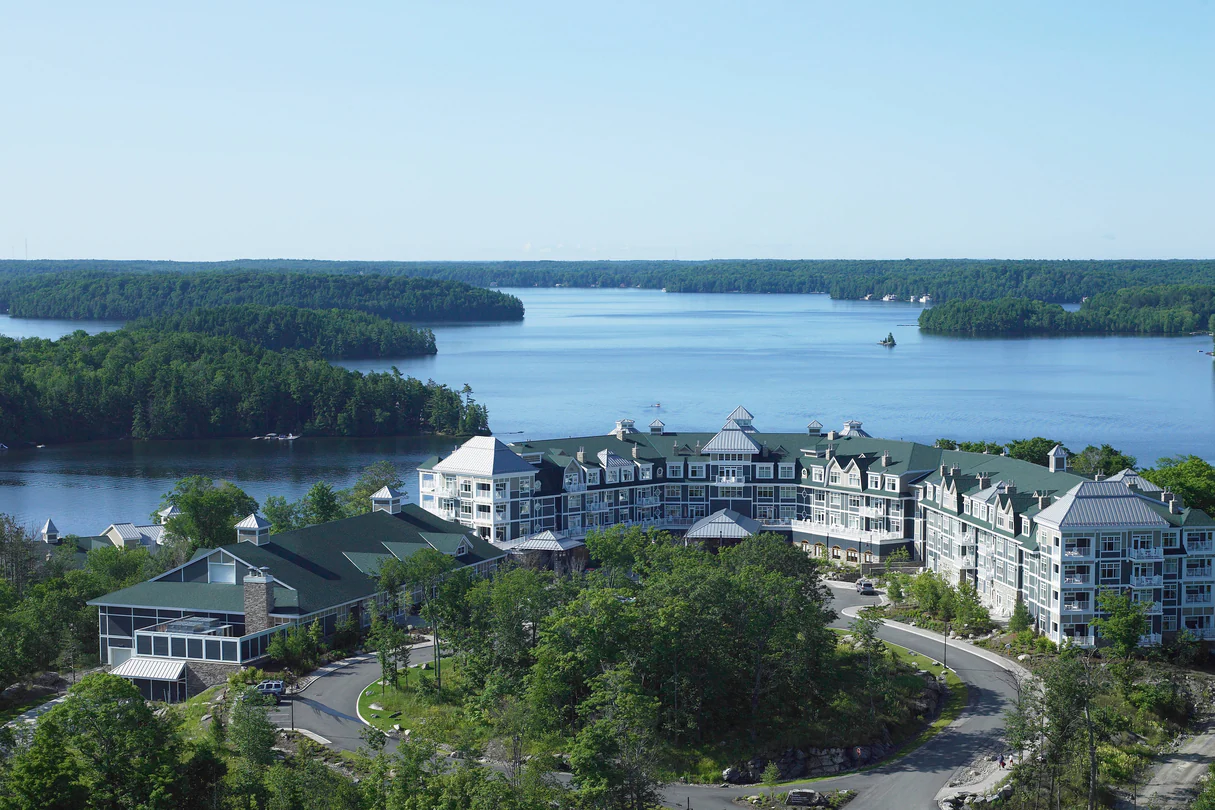 JW Marriott The Rosseau Muskoka Resort & Spa
Arrive at the hotel in Muskoka to discover limitless luxury, scenic views of Lake Rosseau, and convenient access to a variety of Muskoka's celebrated outdoor activities. Enjoy luxury hotel rooms and suites, award-winning on-site restaurants, a signature spa, fitness center and a year-round indoor/outdoor swimming pool.
The hotel's location is in the heart of Muskoka's pristine natural beauty and near well-known attractions. Luxury abounds at JW Marriott The Rosseau Muskoka Resort & Spa
Forum Agenda
Agenda may be subject to change. Check back regularly for Updates.
2:00 - 5:00 PM EST FORUM REGISTRATION & APP DEMONSTRATION
Get familiar with SINC Staff and the event layout. Secure your complimentary Swag Bag and learn how to use the Onsite Application for Peer Engagement and win great prizes!
5:30 - 7:00 PM EST WELCOME NETWORKING RECEPTION
Engage your Peers over canapés and cocktails
7:00 - 9:00 PM EST SINC NETWORKING & ENGAGEMENT DINNER
Open seating buffet meal serving 5-star food and great Peer engagement before Day 1 kicks off
7:00 - 7:55 AM EST IT LEADERS NETWORKING BREAKFAST
Full Breakfast and lots of coffee available!
8:00 - 8:10 AM EST SINC OPENING REMARKS
A Thank You from SINC- setting the tone for a great day!
8:15 - 9:00 AM EST KEYNOTE PRESENTATION - Enabling the Institution for the Digital Economy: Key Future Trends
The world now depends on the digital economy. IT is central to the organization's successful response and there are four pillars of strength required: re-coding the institutional DNA, treating security as survival, responding to the new relationship with work, and reducing the bureaucratic burden.
Presented by: Info-Tech Research Group
9:10 - 9:50 AM EST PRESENTATION - Zero Trust and Micro-segmentation – Easier Than You Think
Zero Trust has got to be one of the most talked about themes in cyber security. While the term means different things to different people, there are two things that can be agreed on: it's a journey worth taking and micro-segmentation is a key pillar of that journey. The next question always is how do you get started? Regardless of the sophistication of ransomware, the end goal is always the same: get in through a vulnerability and move laterally through your network.
Join this presentation as we help peel back the layers to provide you simple steps to protect yourself from these threats that include:
Gaining visibility to where you are the most vulnerable
Closing risky ports
Leveraging tools you already have in place without adding layers of complexity
While the journey can seem intimidating, we'll help you realize that it doesn't take a team of 100 or a PhD to deploy zero trust micro-segmentation that will protect your organization and keep ransomware at bay.
Presented by: Illumio
9:50 AM - 10:05 AM EST NETWORKING & REFRESHMENT BREAK
Circle back with your Peers on the content so far while grabbing a coffee and a snack.
10:10 AM - 10:40 AM EST WORKSHOP - Cyber Challenges for the Remote Workforce
Work from home is here to stay. How do we maximize our team's productivity in a WFH and hybrid environment?
Speaker: Zain Haq, Senior Manager – Tech & Cybersecurity Audits, Manulife Financial
10:50 AM - 11:20 AM EST WORKSHOP 1 - How AI Can Think like an Attacker
Outside agents today are using more automation, targeting external providers and shadow IT, and taking advantage of new techniques in their campaigns. As threats change, security approaches need to evolve to manage risk so you can minimize downtime, compromises, and incidents. In this session, learn how the evolution of security gives you unparalleled visibility into the parts of your business that are exposed to the outside world, allowing your security team to proactively identify vulnerabilities before an event takes place. This "outside in" perspective can help you to identify issues before they put your business at risk.
Speaker: Nabil Zoldjalali, VP of Technology Innovation, Darktrace
Presented by: Darktrace
10:50 AM - 11:20 AM EST WORKSHOP 2 - How Dinosaurs Become Oil and Other Cautionary Tales. Pragmatic Musings for Modernizing Business Processes
Your business is in danger. Be innovative or become irrelevant. This talk will be a fun look at common problems with modern businesses, how to avoid them, and how to thrive.
Metaphors to live by:
Overcoming layer 8 and layer 9 problems (people alignment)

Pulling the sled in the same direction (goal alignment)

Taking inventory ( as-is & to-be of processes, and the gaps between them)

Meteor detection, deflection, and mining (conventional and not so conventional (yet sensible) Ideas about retooling)

New Habitats (re-imagining worlds and the enterprises that will thrive there)

Speaker: Mike Bachman, Global Architect & Principal Technologist, Boomi
Presented by: Boomi
11:30 AM - 12:00 PM EST EXECUTIVE PRESENTATION - Once More Into the Breach, My Friends
Check back for updates on this session.
Speaker: Jeff Stark, CISO, Fasken

12:00 PM - 1:05 PM EST SINC NETWORKING LUNCH
Open seating, Buffet-style lunch. Serving food for all tastes, pallets and preferences. Vegan, vegetarian, halal options available.
1:10 PM - 2:05 PM EST INTERACTIVE PANEL - Presenting Risk Management and Cybersecurity to the Board of Directors
What do you feel needs to be included when reporting to the board on cybersecurity? What should not be included? This panel will bring together current CISOs to share their best practices for an concise and effective approach to presenting cybersecurity and threat management to the board. For example, do you include information internal to your organization, as well as information on your industry? Should you include vendors and show how they're protecting your data, services provided, or other "assets"? What does the board want to know? What do you want them to do? How do you educate the board in a respectful manner?
Moderator: Steve Magowan, Vice President – Cybersecurity, Blackberry
Panelists: Ferris Adi, Director of Cybersecurity, University of Toronto; Jeff Stark, CISO, Fasken; Mike Melo, VP IT Shared Services & CISO, Life Labs
2:10 PM - 2:40 PM EST WORKSHOP
Check back for updates on this session.
Presented by: RingCentral

2:50 PM - 3:20 PM EST WORKSHOP 1 - Data for DevOps: The Intersection of Data Automation and Data Security
Innovation driven by DevOps, cloud and application modernization emboldens businesses to expand access to the essential fuel for those programs– enterprise data. At the same time, stringent privacy laws and frequent cyber attacks, such as Ransomware, have drastically changed security postures regarding the use of sensitive data for business value. With more and more interaction shifting to the digital brand experience, how can today's enterprises effectively unlock the power of their enterprise data and eliminate friction between data usage and data security? Join this interactive session led by industry leaders to discuss the cultural shift modern enterprises are actively engaged in to make data more available, secure, compliant and resilient.
Speaker: Alex Hesterberg, Chief Strategy Officer, Delphix
Presented by: Delphix
2:50 PM - 3:20 PM EST WORKSHOP 2 - Ransom-proof: Ransomware and Cyber-threat Protection for 2022
In 2021 we've seen major changes in the way that cyber-attacks, including ransomware, unfold. While the concerns and challenges are real, there is a framework to assist in enhancing your cyber-resiliency.
Join this session to learn about:
Recent trends for protecting your organization from malicious attacks

Best practices to put your data in a better position mitigate and remediate against ransomware
Lessons learned from actual ransomware attacks
And more!
Presented by: Veeam
3:30 PM - 4:00 PM EST WORKSHOP 1 - Addressing Cybersecurity Challenges in Open Source Software
Open source software (OSS) has had a tremendous impact on the development and distribution of the software we depend on today. Through its collaborative and open way of both developing and sharing software components, OSS has served as a key engine for innovation and encouraged the widespread reuse and sharing of core software components. Organizations of all sizes are heavily reliant on software, and much of that software supply chain consists of open source software components. Because of this, open source software has cybersecurity implications.
Snyk partnered with The Linux Foundation to develop a report that focuses on OSS security perspectives and how to improve OSS security and sustainability.
We'll discuss key data points surrounding:
How organizations are addressing and prioritizing their cybersecurity needs
The most important ways to improve open source software security
Who should be driving open source software security policies
Presented by: Snyk
3:30 PM - 4:00 PM EST WORKSHOP 2 - Enforcing a Strong Zero-Trust Ransomware Defese
In a zero-trust world, you have to assume that attackers are already in your network. These threat actors are living off the land, using legitimate pathways to start and progress their attacks. Increasingly, the attacker's goal is to get into your network and stay there to explore, probe, eventually ransomware, and exfiltrate data. Join this session to learn about the strong and highly differentiated lateral security defense that sees more and therefore stops more, finding and evicting threat actors before they can do damage. Built on the principles of the cloud operating model, this solution delivers better security.
Speaker: Bhanu Vemula, Director, Product Marketing, VMware
Presented by: VMware
4:00 PM - 4:15 PM EST NETWORKING & REFRESHMENT BREAK
Circle back with your Peers on the content so far while grabbing a coffee and a snack.
4:20 PM - 5:00 PM EST INTERACTIVE PANEL - Cybersecurity for the Future of Our Transportation (Risk Mitigation for IoT Devices)
5:30 PM - 6:20 PM EST SINC NETWORKING RECEPTION
Engage your Peers over canapés and cocktails
6:30 PM - 9:00 PM EST SINC NETWORKING & ENGAGEMENT DINNER
Open seating buffet meal serving 5-star food and great Peer engagement before Day 1 kick's off.
8:00 AM - 8:55 AM EST IT LEADERS NETWORKING BREAKFAST
Full Breakfast and lots of coffee available!
9:00 AM - 9:55 AM EST INTERACTIVE ROUNDTABLE & PANEL - Diving Into Talent Acquisition, Diversity, and Retention
30-minute open table discussion followed by a 25-minute panel to present individual table findings
When companies are limited in their thinking or their mindset towards a diverse and equitable, and inclusive workforce, they're limiting the top talent that they can actually recruit to their organization.
With hiring talent and proficient employees at a premium, this session will address the intersection between promoting diversity and its impact on creating a better, more efficient and diverse organization.
Topics include:
Reviewing talent acquisition and retention strategies

Creating space for cultural shifts to take place

What is leaderships role in diversity, equity and inclusion in the workplace?

DE&I Challenge – Addressing resistance to change
Moderator: Claude Sam-Foh, Chief Architect, Centennial College
Panelists: Chine Nkado, Manager, Business Intelligence, Region of Peel
10:00 AM - 10:30 AM EST WORKSHOP 1
Check back for updates on this session.
Presented by: Zoom

10:00 AM - 10:30 AM EST WORKSHOP 2 - A Global Shift Left in API Security
As business and technology teams around the world drive cloud adoption and implement modern application architectures, the security vulnerabilities of the sprawling IT stack multiply as visibility dwindles. Now is the time to explore new applications and API security strategies to proactively reduce risk, secure the environment, and capitalize on cloud-native capabilities to meet these challenges for a global workforce.
Join this session to discuss:
Managing the lifecycle of API risks
Defending against API attacks
Developer-led API security practices
Speaker: Marc Maresky, Senior Account Executive, Noname Security
Presented by: Noname Security

10:40 AM - 11:10 AM EST WORKSHOP - Incident Response Playbook
Ransomware is a top concern for executives. However, most ransomware victims were aware they were vulnerable, but failed to close the gaps until it was too late. This session will discuss how to stay better prepared for the unthinkable and how to align the Infrastructure and Security teams to have one shared playbook
11:10 AM - 11:25 AM EST NETWORKING & REFRESHMENT BREAK
Circle back with your Peers on the content so far while grabbing a coffee and a snack.
11:30 AM - 12:00 PM EST WORKSHOP - The Data Fabric Story
It is often said that's it's the journey that matters more rather the outcome, yet in enterprise settings it's the successful outcomes that drive innovation and future investments.
Low success rates of AI/ML projects and complexity of their executions are often key reasons why LOB's (Lines of Business) are hesitant in investments necessary to redefine and modernize their businesses.
Admittedly, challenges are overwhelming; data silos, wide landscapes of data repositories, regulatory compliance, and lack of IA (Information Architecture) often become roadblocks to successful projects.
Meet Data Fabric; an architecture that facilitates the end-to-end integration of heterogenous data pipelines and cloud environments through the use of intelligent and automated systems.
Data fabric's architectural approach simplifies data access in an organization to facilitate self-service data consumption and enables definition and enforcement of IA (Information Architecture).
In this talk we will examine emerging Data Fabric architecture, the promise it brings and challenges it helps to solve. We will take a journey through all stages of application development lifecycle and discuss Data Fabric role in each of them.
From definition and enforcement of IA (Information Architecture), through decentralized and governed data access, to seamless integration with ML/AI lifecycle, Data Fabric architecture will help us integrate, eliminate data and organization silos, and drastically reduce time to value while providing observability and lineage of data lifecycle.
Speaker: Piotr Mierzejewski, Vice President Development Watson Applications, Cognos and Planning Analytics IBM Data & AI, IBM
12:10 PM - 12:40 PM EST WORKSHOP - Journey to the Cloud
Business leaders are constantly challenging their IT organizations to accelerate innovation while reducing costs and increasing performance. Migrating to the cloud offers many benefits, including cost efficiency and seamless scaling with a much lower risk of downtime or disruption. Often, data modernization projects stall because of unforeseen costs and challenges. IT teams consistently benefit from working with Onica's experienced cloud engineers. They can architect and design a proper cloud database environment that meets these objectives and work with your team to ensure success.
How can organizations navigate this journey to achieve a successful cloud migration?
Key Takeaways:
Identify your database modernization challenges
Explore database modernization trends and options
Learn how to build a strategy to migrate and modernize legacy on-premises databases in the cloud.
Speaker: Bojan Andjelkovic, Senior Customer Solutions Architect, Onica by Rackspace Technology; Pierre Collard, Partner Solutions Architect (AWS Architect Pro, CCIE Enterprise), Amazon Web Services (AWS)
12:40 PM - 1:30 PM EST SINC NETWORKING LUNCH
Open seating, Buffet-style lunch. Serving food for all tastes, pallets and preferences. Vegan, vegetarian, halal options available. Serving to-go boxes for those in a hurry!
Canada Executive Advisory Council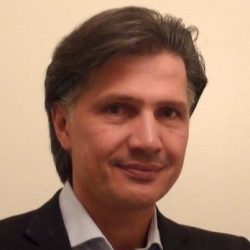 Alexander Popov
VP, IT
Sonepar Canada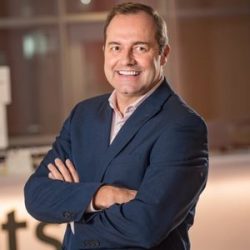 Alexandre Lupien
CIO
Collège Ahuntsic
Anju Bissessur
VP, IT
IPEX, Inc.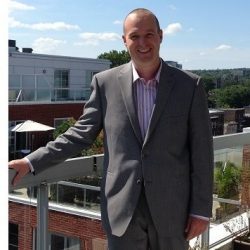 Christian Desjardins
Director, IT Infrastructure & End-User Services
Belron Canada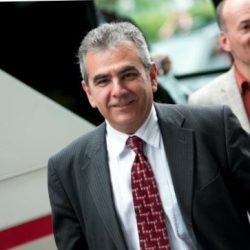 Diamantino De Sousa
CIO Dimar.com
Dimar.com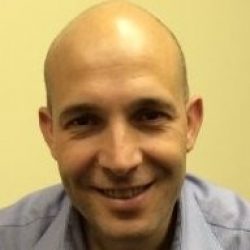 Hadi Tchekiken
COO & CIO
Canada Direct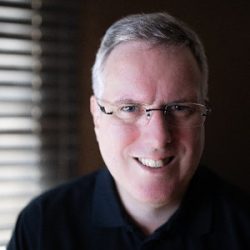 Louis Jacob
VP, Core Engineering & Transformation
Manulife Financial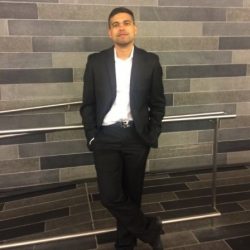 Ludovic Olivier
Vice President Information Security
exagens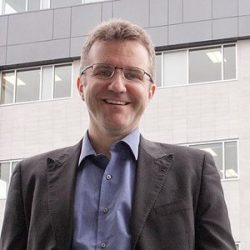 Pierre-Martin Tardif
Director, Information Security
Université de Sherbrooke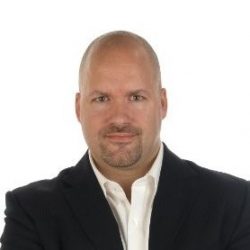 Simon Chapleau
Vice President of Digital Transformation
Groupe Filgo-Sonic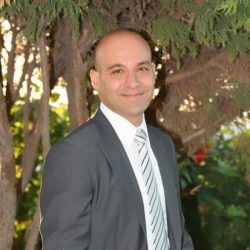 Zaher Hazim
Managing Partner, Digital Transformation
Northshore Partners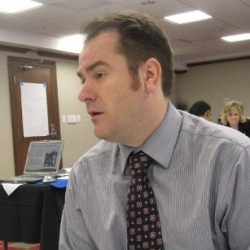 Benny Leveille
Chief Information Officer
Alberta Securities Commission
Corrine Siba
Director, IS Infrastructure and Operations
Plains Midstream Canada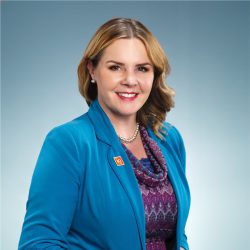 Helen Knight
CIO
Helen Knight Consulting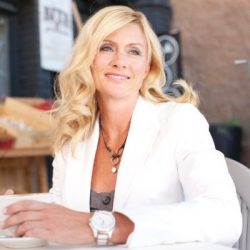 Kara Claypool
VP, Finance & Corporate Administration
Travel Alberta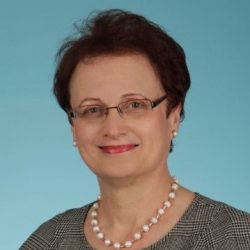 Adina Saposnik
Principal
ETGAR - Associates Inc.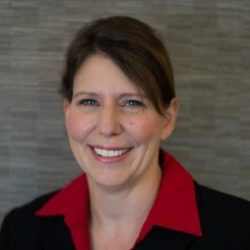 Allie Harris
Vice President & Chief Data Officer
Scotiabank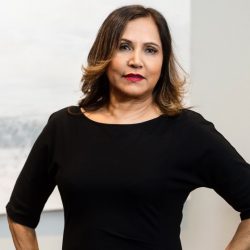 Anju Virmani
Chief Information Officer
Cargojet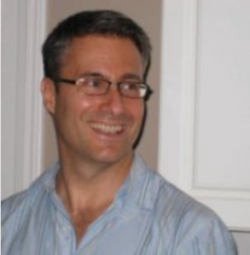 Gerry Dimnik
Vice President & CIO
Mount Sinai Health System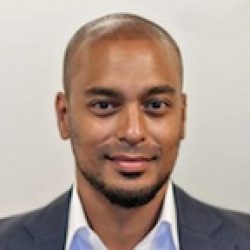 Humza Teherany
Chief Technology & Information Officer
Maple Leaf Sports & Entertainment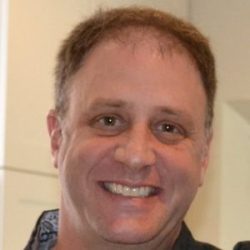 Jorge Backal
Director, IT Service Delivery
Tangerine Bank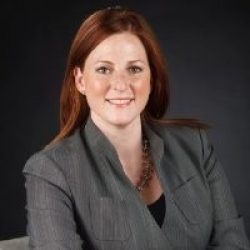 Lindsay Duprey
Vice President, Technology Services & Innovation
West Canadian Digital Imaging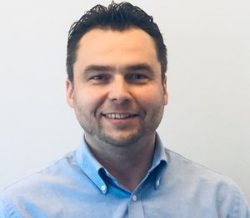 Andriy Ostapshyn
Director, IT
DP World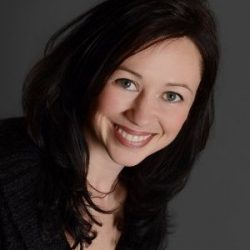 Amanda Hobson
SVP, Investor Relations & Treasury
Finning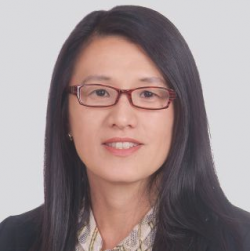 Catherine Chick
CTO
Canada Goose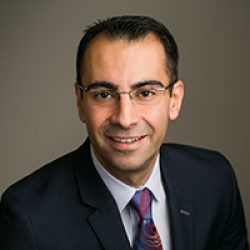 Hakan Kutluay
CIO
Eldorado Gold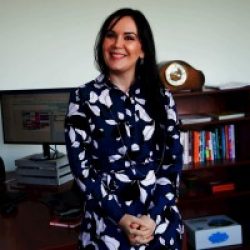 Jennifer Pearson
Vice President Information Technology
OAK + FORT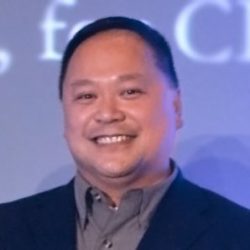 Jim Chan
Director, IT
Georgia Main Food Group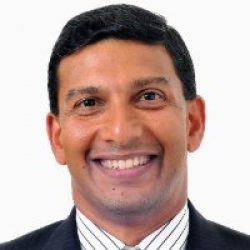 Leo De Sousa
Acting CTO
City of Vancouver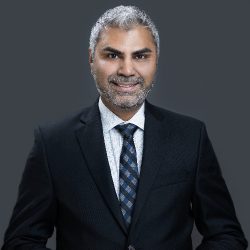 Mussawar Choudhry.
Director, IT
Panago Pizza Inc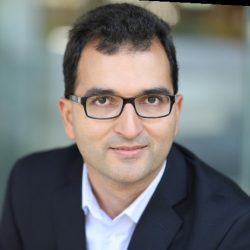 Nick Maltchev
CTO Grant
Advance Solutions Inc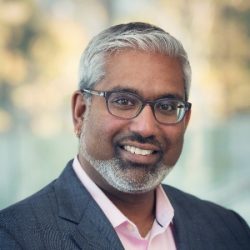 Pradeep Nair
Managing Director, Advancement Services
University of British Columbia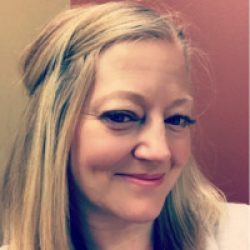 Shauna Begley
Co Founder
Modern Work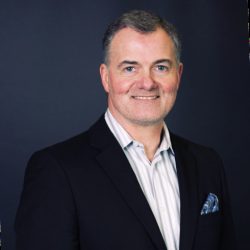 Stuart Bourhill
VP and Chief Information Officer
First Nations Health Authority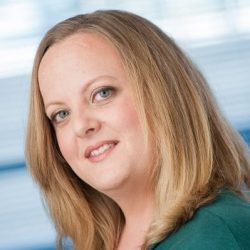 Tanya Hill
VP, IT
Herschel Supply Company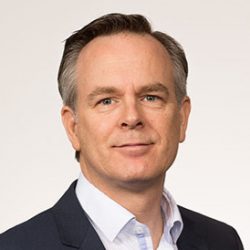 Sylvain Prevost
Chief Digital and Technology Officer
Nova Steel
Ali Kiafar
Director of Information Technology
Pizza Nova
Allison Atkins
Cloud Endpoint, Security & Trust Leader
Microsoft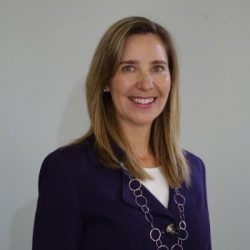 Innes Holman
VP & Head of Technology Strategy and Architecture
ATB Financial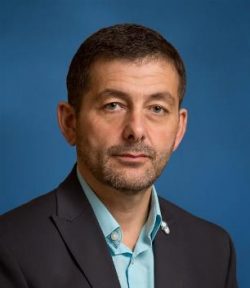 Ron Johnson
Vice President and Chief Information Officer
Eastern Health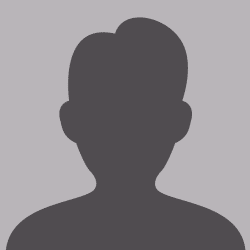 Lorenzo Plaath
VP of IT
Enercare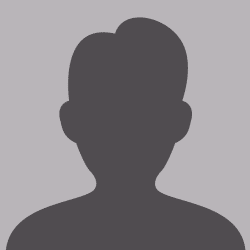 Brian Kmet
Head of Business Technology
PCL Construction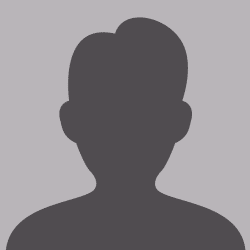 Kevin Grimes
Director, Information Technology
West Edmonton Mall Property Inc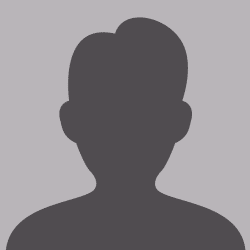 Lindsay Peterson
Director, Global IT Infrastructure & Security
Enerflex Ltd.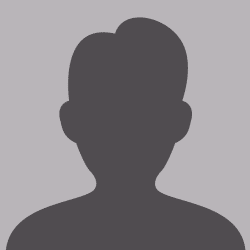 Daniel Mamane
Head of Enterprise Architecture
BNP Paribas
Forum Speakers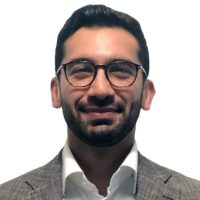 Nabil Zoldjalali
VP of Technology Innovation
Darktrace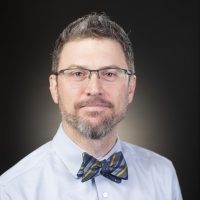 Mike Bachman
Global Architect & Principal Technologist
Boomi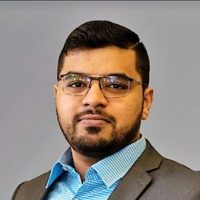 Zain Haq
Senior Manager - Tech & Cybersecurity Audits
Manulife Financial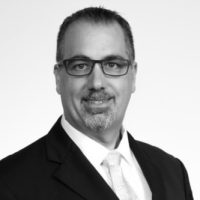 Steve Magowan
Vice President - Cybersecurity
Blackberry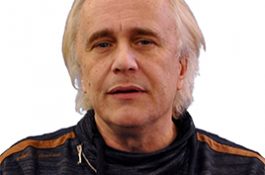 Christer Swartz
Principal Technical Engineer
Illumio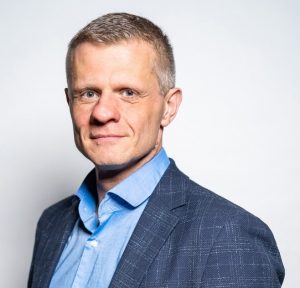 Piotr Mierzejewski
Vice President Development Watson Applications, Cognos and Planning Analytics IBM Data & AI
IBM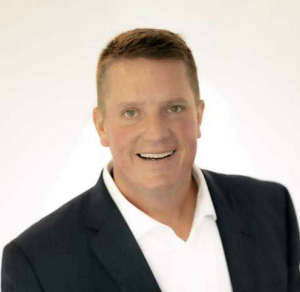 Mic McCully
Field Strategist
Snyk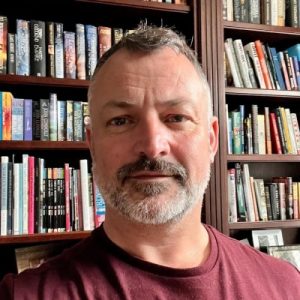 Aaron Murphy
Field Technical Evangelist, CTO Strategy Team
Veeam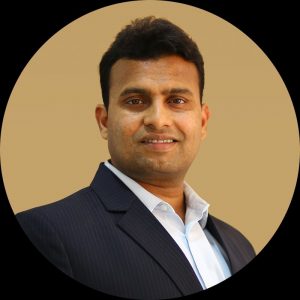 Bhanu Vemula
Director, Product Marketing
VMware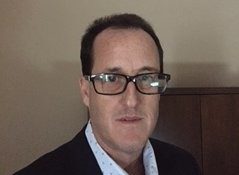 Marc Maresky
Senior Account Executive
Noname Security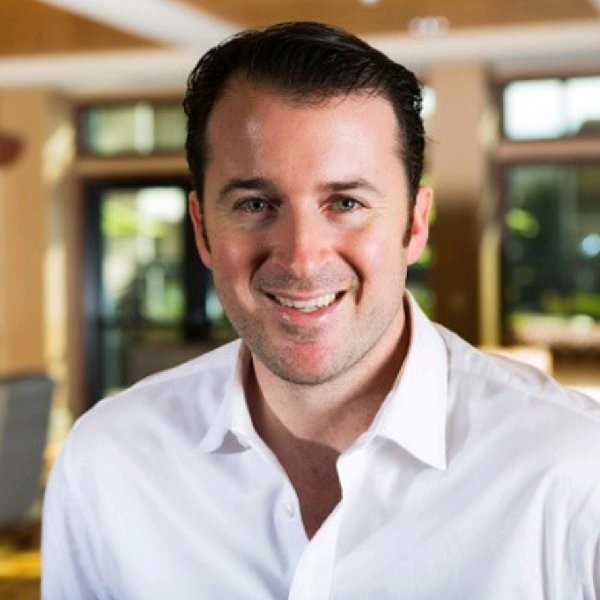 Alex Hesterberg
Chief Strategy Officer
Delphix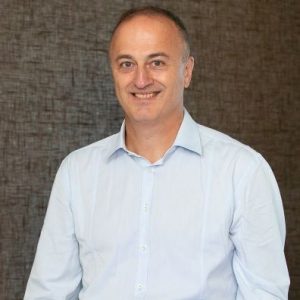 Bojan Andjelkovic
Senior Customer Solutions Architect
Onica by Rackspace Technology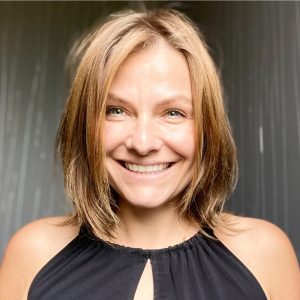 Mila Charviakova
Director of Innovation & Sustainability, Business Enablement
Export Development Canada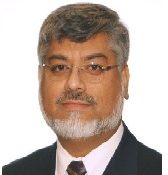 Fazal Husain
CEO
QuantumEV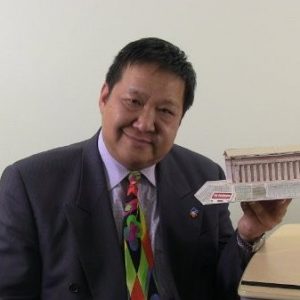 Claude Sam-Foh
Chief Architect
Centennial College
Ferris Adi
Director of Cybersecurity
University of Toronto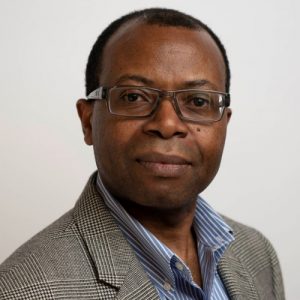 Chine Nkado
Manager, Business Intelligence
Region of Peel
Forum Sponsors
platinum Sponsor
gold Sponsor
silver Sponsor