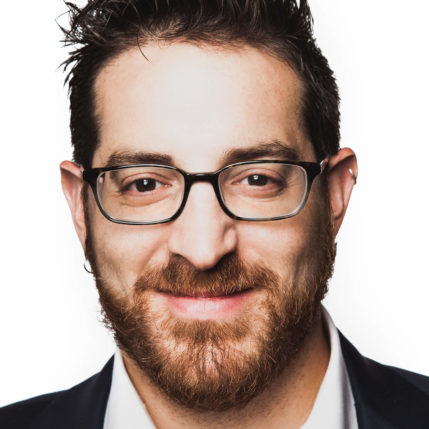 Moderated by:
Adam Meyers
Senior Vice President, Intelligence, CrowdStrike
Intelligence line of business for the company. Meyers directs a geographically dispersed team of cyber threat experts tracking criminal, state-sponsored, and nationalist cyber adversary groups across the globe and producing actionable intelligence to protect customers. He oversees the development and deployment of AI, machine learning, reverse engineering, natural language processing, and other technologies to detect suspicious and malicious cyber behavior and stop increasingly sophisticated adversaries. Meyers' work in combining human intelligence and intelligence derived from technology continues to transform cybersecurity.
Meyers works closely with other departments within CrowdStrike to ensure the smooth and speedy integration of intelligence into CrowdStrike's entire lineup of products and services. His team brings unprecedented insights into the activities of cyber threat actors, providing strategic and technical guidance to Fortune 100 businesses, major financial institutions, key government agencies, and other CrowdStrike customers. SC Magazine recently honored CrowdStrike's record of achievement under Meyers with the 2019 Trust Award for Best Threat Intelligence Technology. Almost every week you will see Myers commenting on recent cyber threats and cyber attacks in leading broadcast, print, and online media.
Adam earned a Bachelor of Arts degree from the George Washington University where he studied Political Science, and Computer Science.
The cyber threat landscape is unpredictable and features security concerns that must be shared across all levels of the organization. Understanding the significance of recent events gives visibility into the shifting dynamics of adversary tactics, which is critical for staying ahead of and ultimately defeating today's threats. As security teams assess the evolving threat landscape, what changes are required, and what can be done about it?
Dinner Agenda
5:00 PM EST Welcome Reception and Arrivals with Refreshments
6:00 PM EST Leadership Discussion
Introduction (10 mins) The peer executive will engage the audience for brief introductions and discuss the format and key takeaways from the guided interaction conversation and dinner discussions.
Guided Interactive Conversation (30 mins) – Topics include:

What security teams need to know – and do – in an increasingly ominous threat landscape

How to implement the right combination of security tools to stop an adversary with speed

Effective security strategies and practical recommendations to stay ahead of next-level threats

Open Forum Discussion (35 mins) This discussion will be based on the list of challenges discussed already and will take the format of group brainstorming and open discussion to come up with suggestions and solutions to common challenges at the executive level.
7:15 PM EST Dinner Service
9:00 PM EST Conclusion
Limited Seats Available Register Today!