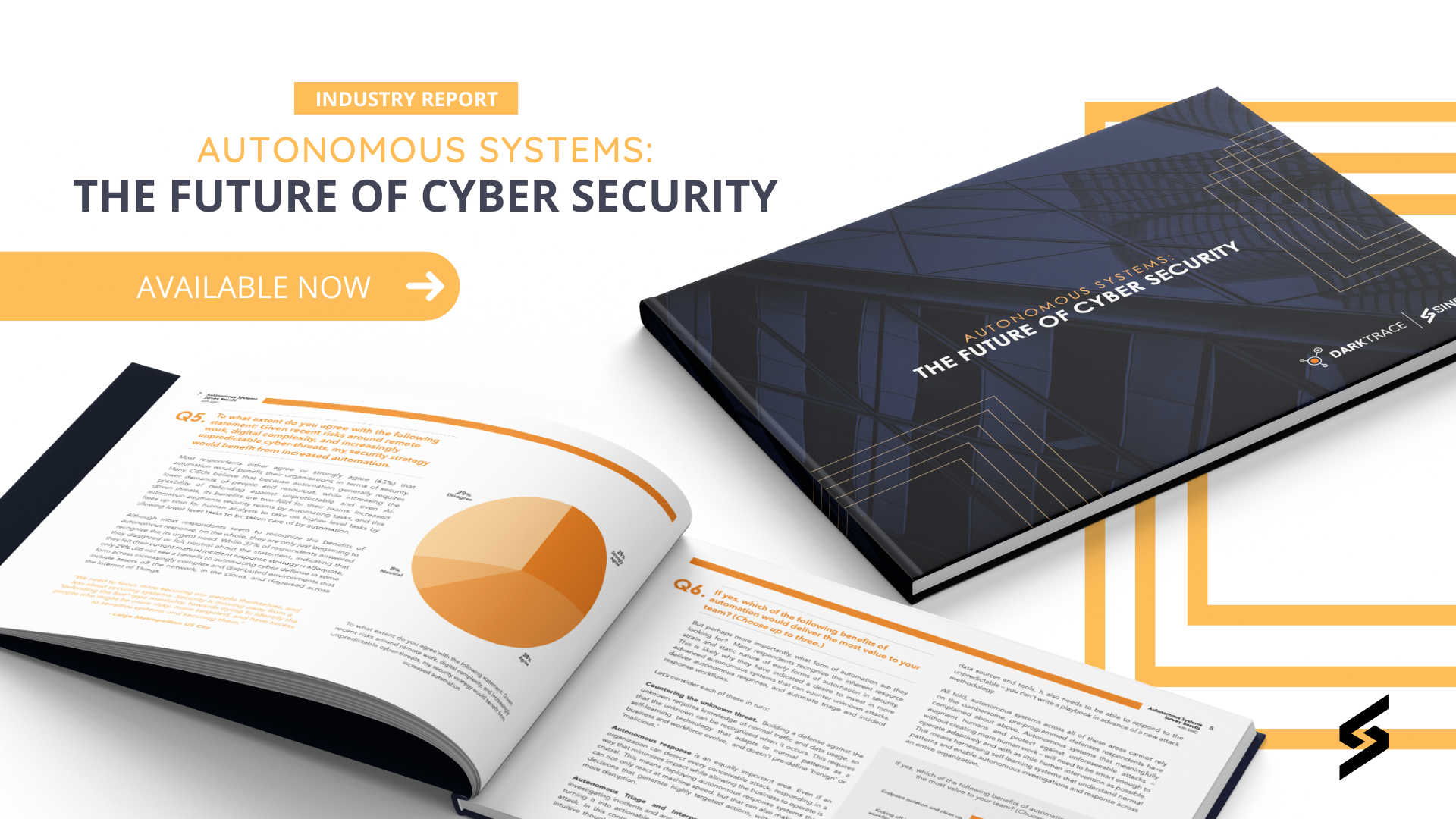 Darktrace Releases Report on the Future of Cyber Security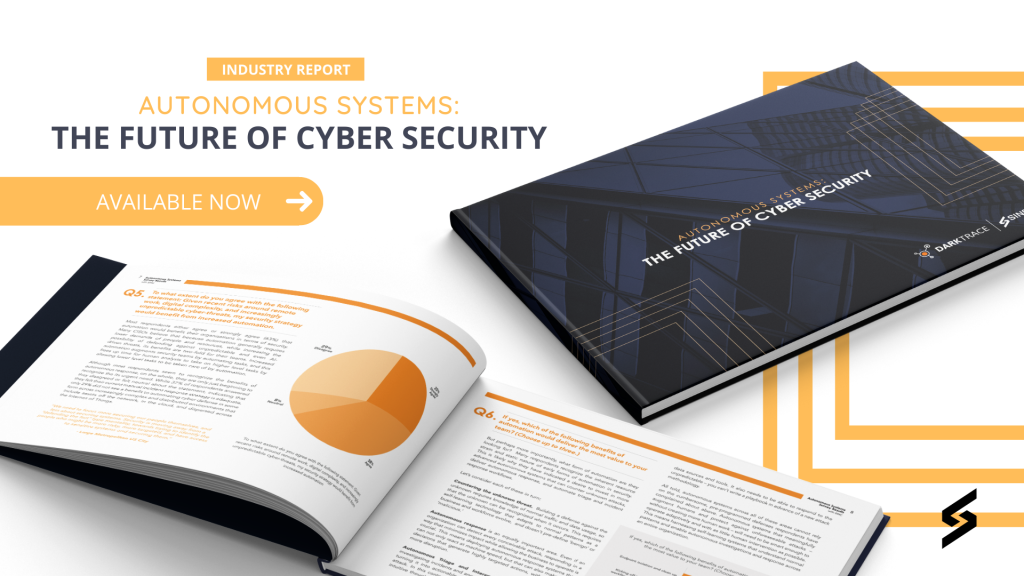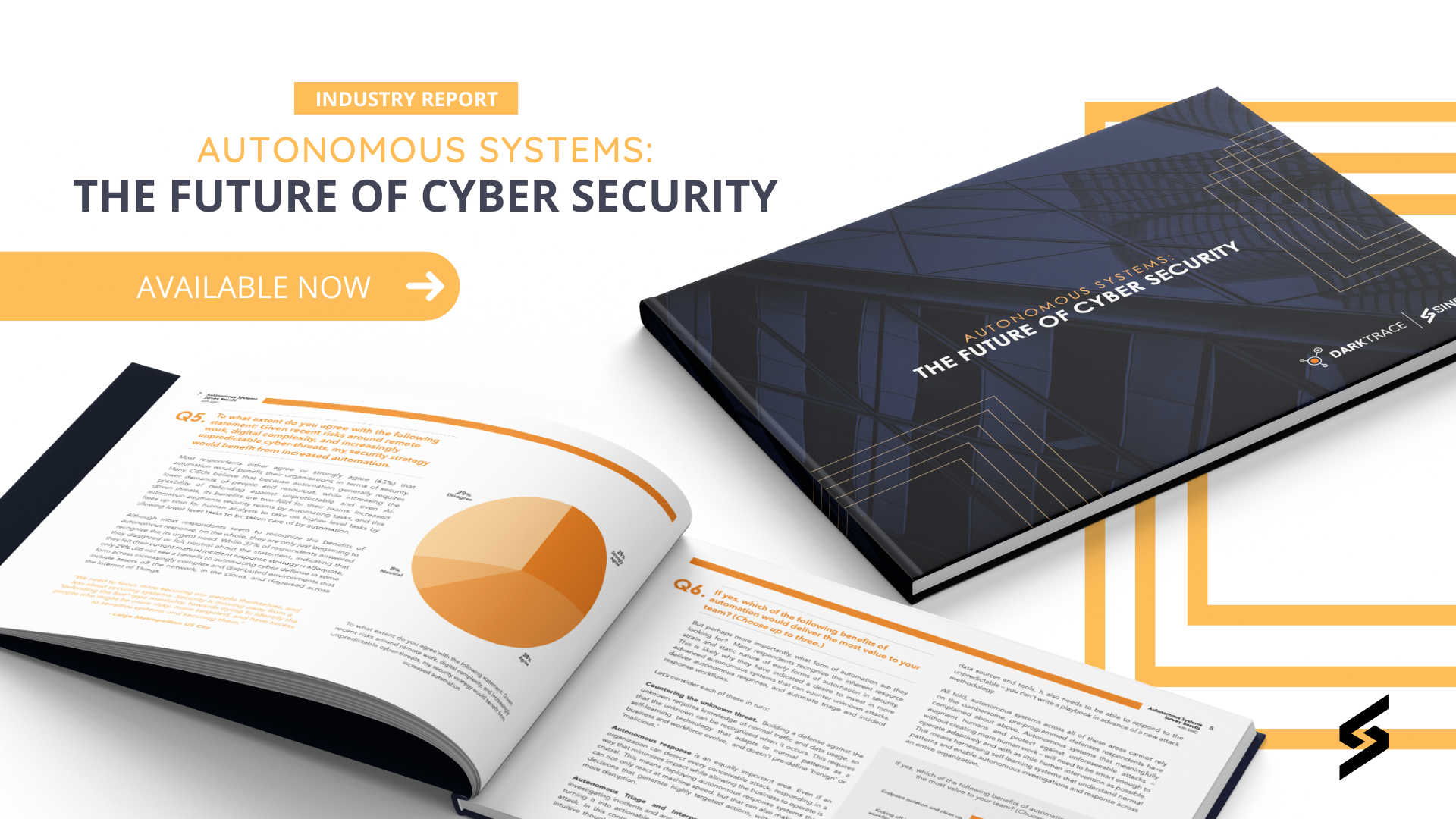 Commissioned by Darktrace and produced by SINC and the Analyst Syndicate, this report explores how IT security executives are approaching autonomous defense systems in the face of increasingly automated attacks. Based on hundreds of responses from industry leaders across North America and EMEA, survey questions were designed to determine security maturity levels, threat preparedness, and AI/autonomous defense perception. As the data demonstrates, advanced attack methods must be met with advanced defense systems.
To understand why cyber security can no longer be limited to human-scale solutions, imagine the likely outcome when a machine-speed attack encounters a human-speed defense. Perhaps your organization (like most mature security systems) tracks detection and response metrics such as Time to Breach Detection or Time to Breach Response. These crucial detection and response times may be measured in days, weeks, or months, but autonomous attacks can execute within minutes or even seconds. In the current threat landscape, human-dependent solutions are insufficient. In fact, 67% of respondents admitted they do not have the time or resources to adequately handle cyber threats—even among respondents with a specifically-dedicated cybersecurity team.
Respondents identified two major benefits to autonomous cyber defense systems. First, an automated response system offers the ability to operate at a speed and on a scale sufficient to detect and contain unpredictable threats before impact. Secondly, such systems can greatly reduce the day-to-day burden placed on security teams; respondents could readily name areas to which freed-up time and resources should be reallocated.
Participants also located multiple areas of potential value gained by the benefits of automation. The top three such areas were: novel threat detection; incident response kickoff; and the ability to autonomously triage, report, and interpret threat alerts.
Throughout this report, respondents clearly express the need for sophisticated, adaptive, self-learning AI automation—a pivotal tool for facing today's threat landscape. Autonomous response technology capable of learning unique business patterns can internalize normal activity and respond far more successfully to novel or unpredictable attacks.
Although static and siloed tools introduced some degree of useful automation, the reality is that human-scale processes, by themselves, are no match for automated threats. As machine-speed incidents increase, and as bad actors continue to make use of AI automation, cybersecurity will no longer be able to rely solely on human-speed methodology. To counteract offensive automated systems, the necessary autonomous defense systems must be proactively deployed.